Day 2 of my maternity leave.
The bottom of my belly now looks like a bright red watermelon with the squiggly lines and all. I swear i haven't been scratching it but it feels so sore and raw that it hurts every time my pants ride down or if there are any seams along the waist. Ouch…
The guys came back to pick up the sofa for repair works today. Now the living room is so empty and echoy, echo echo echoooo… In a wk or 2, we'll get a sturdier and more comfy sofa to laze on again 🙂 Bliss bliss bliss 🙂
Oh ya! They also brought over the white baby cot Uncle Tommy so graciously given us. Beautiful 🙂 Can't wait to use it soon.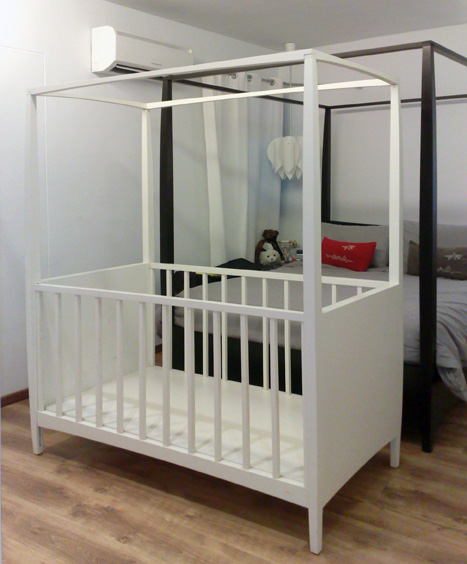 Your daddy bought a foldable bike yesterday. I almost fainted when he told me how much it was. I still feel faint everytime i look at it. At least now if he go gets food, it'll be way faster than before and he'll be losing his belly at the same time 🙂 I'll miss the belly.
Your daddy's home. I'm going to nap for a while…