My First Games Pte Ltd is an importer, distributor and retailer of premium quality Euro-style boardgames and educational products. Pamela from My First Games invited us to try out some of the games to see how our kids or ourselves respond to it. I'm a big fan of games so when she made the offer, I jumped at the chance lah! First game to review is Pengoloo.
[youtube=http://www.youtube.com/watch?v=9_5XkUtKYz0&w=640&h=360]
From the description on the box, Pengoloo is suitable for ages 4 & up but if your kid has mega concentration skills, the game is good for 3 year olds too. The game is pretty simple, roll the dice, find the matching hidden eggs. Be the first to collect six penguins to win. Easy peasy!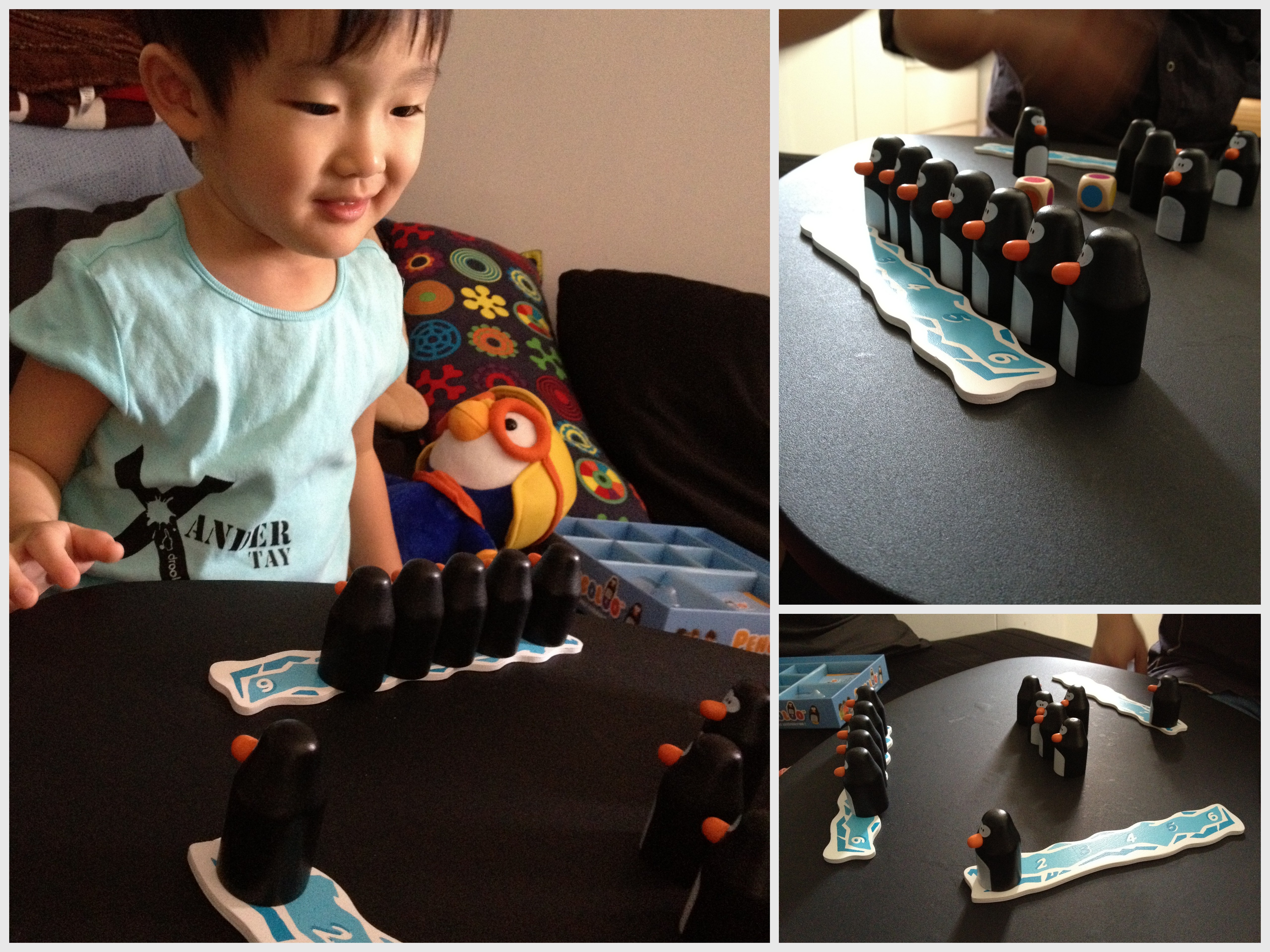 I didn't realize until we started playing the game that Xan doesn't really understand the concept of "waiting for your turn". The first few games were quite a challenge but after that Xan really enjoyed the game especially the part where he gets to find the coloured eggs regardless if it was his turn or not. To make the game a little more challenging, the players are allowed to steal the penguins away from their opponent. When Daddy started stealing the pieces off Xan's iceberg, Xan got peeved and ALMOST cried when Daddy wanted to steal another piece. Haha! Immediately after that, we decided to stick to the original rules. We are happy when Xan is happy.
Overall, I liked the Pengoloo. Easy to understand, easy to play.
Go to My First Games and take a look at their full range of awesome games they have available.