Let's go to… 320Below Nitro Cream Cafe
Update: 9 July 2013Â 
After taking a short break, the good people at 320Below are back in business!! This time with slightly different operational hours until they can find more staff. Well, I say no fish prawn also can! Welcome back!!
Fridays and Saturdays:Â 2.00pm to 12.00am
Sundays: 2.00pm to 11.00pm
By the way, if you guys are looking for a permanent part-time or managerial position, why not drop them an email at jobs@320below.com?
____
Update:Â 7 June 2013 4:50pm

The cafe announced on their Facebook page that they have decided to close the business mainly because they had trouble looking for staff 🙁 What a shame.
"Regret to inform you all that after careful consideration and months of fruitless searching for some employees we have decided to CLOSE THE BUSINESS. Thanks to all of you that came to visit us whilst we were open."
-taken from their Facebook page.
Sorry folks, didn't mean to cheat your feelings. It really was very good and I hope they will find a way to come back one day.
____
I was introduced to this quaint little ice-cram cafe by who, you know? My not yet 5 year old son! You see, my mother-in-law lives just a stone's throw away from 320Below and as a treat to Xan and his cousins, my sister-in-law will round the kids up, trek to the cafe and buy them some seriously cool ice-cream. Nowadays when he wants ice-cream, it's always from 320Below or as he calls it "The ice-cream shop at Nainai's house."
320Below started in October 2012 and since then, they have gained a steady stream of fans not just because of the unusual way the ice-creams are made but also because the team at the cafe is always warm and helpful. Whenever we go there, we almost always sit right in front of the counter so that we can chit chat with the owners. We are quite the kaypohs that way.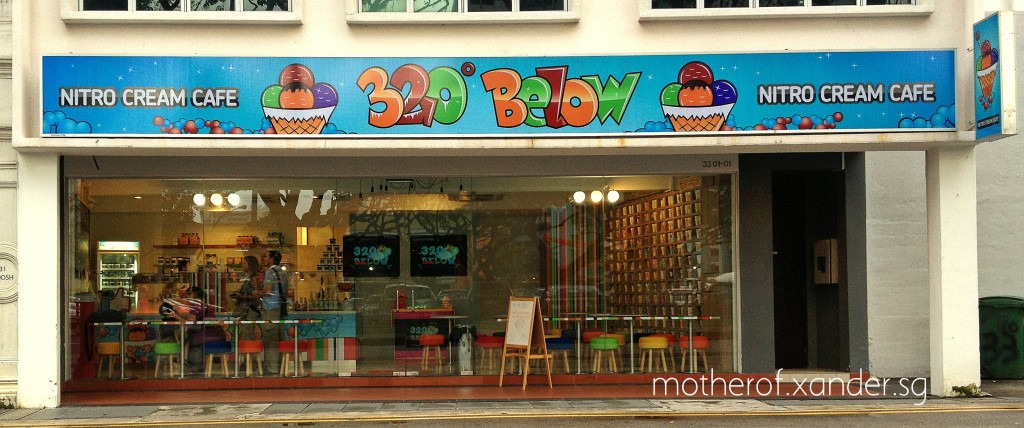 What is so special about 320Below?
Every scoop you order is made fresh and right in front of you with their colorful Kitchenaid machines. Man, I love those machines!
You can customize everything about the ice-cream you order: toppings, sugar level and choice of flavours if you wish to mix
They use liquid nitrogen to quick freeze the ingredients.
Prices are affordable.
Because it's awesome!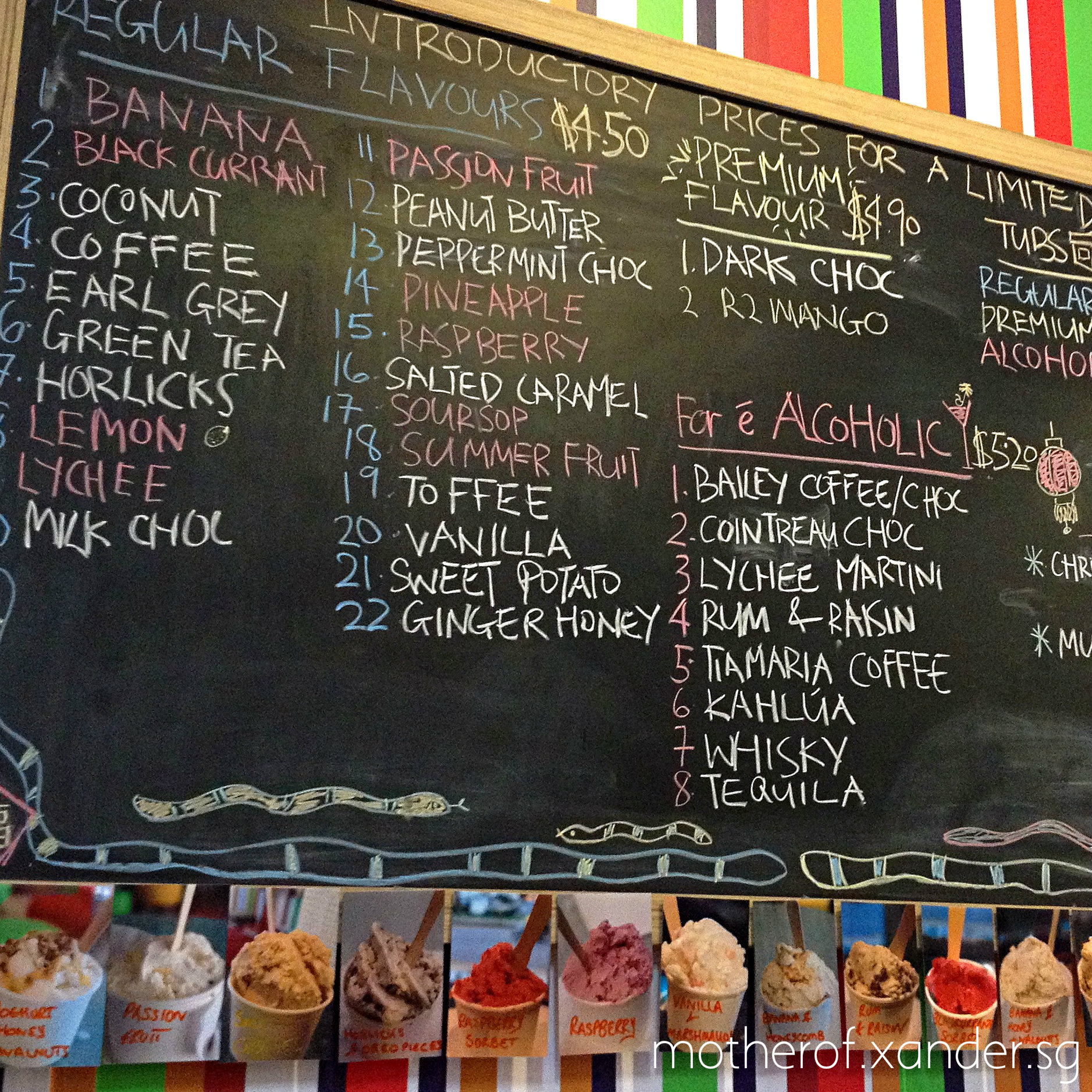 Their menu is prominently displayed on the huge black board next to the cash register. I always have trouble choosing what I want because they all sound so good! My favourite flavour has to be salted caramel. Heck, I like salted caramel anything! Something about the blend of savory and sweetness really appeals to me. Just recently, I tried Salted Caramel with Timtams, Horlicks with Oreo Pieces and New York Cheesecake and they were so goooood! Ooh I'm salivating just thinking about it. *slurp*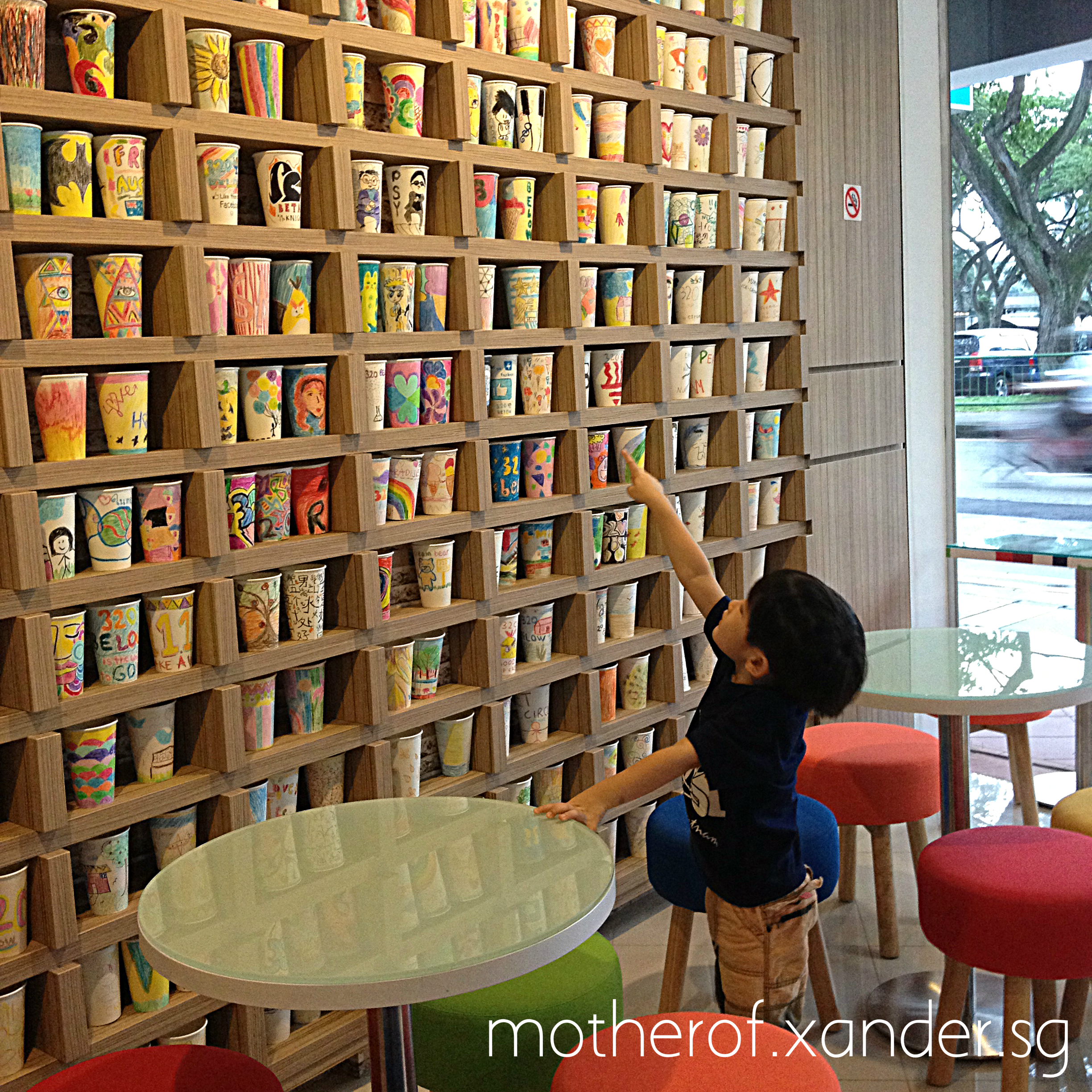 In case you were wondering, the cups on the wall were decorated by customers and guests when they opened last year. Some of them are really very nice!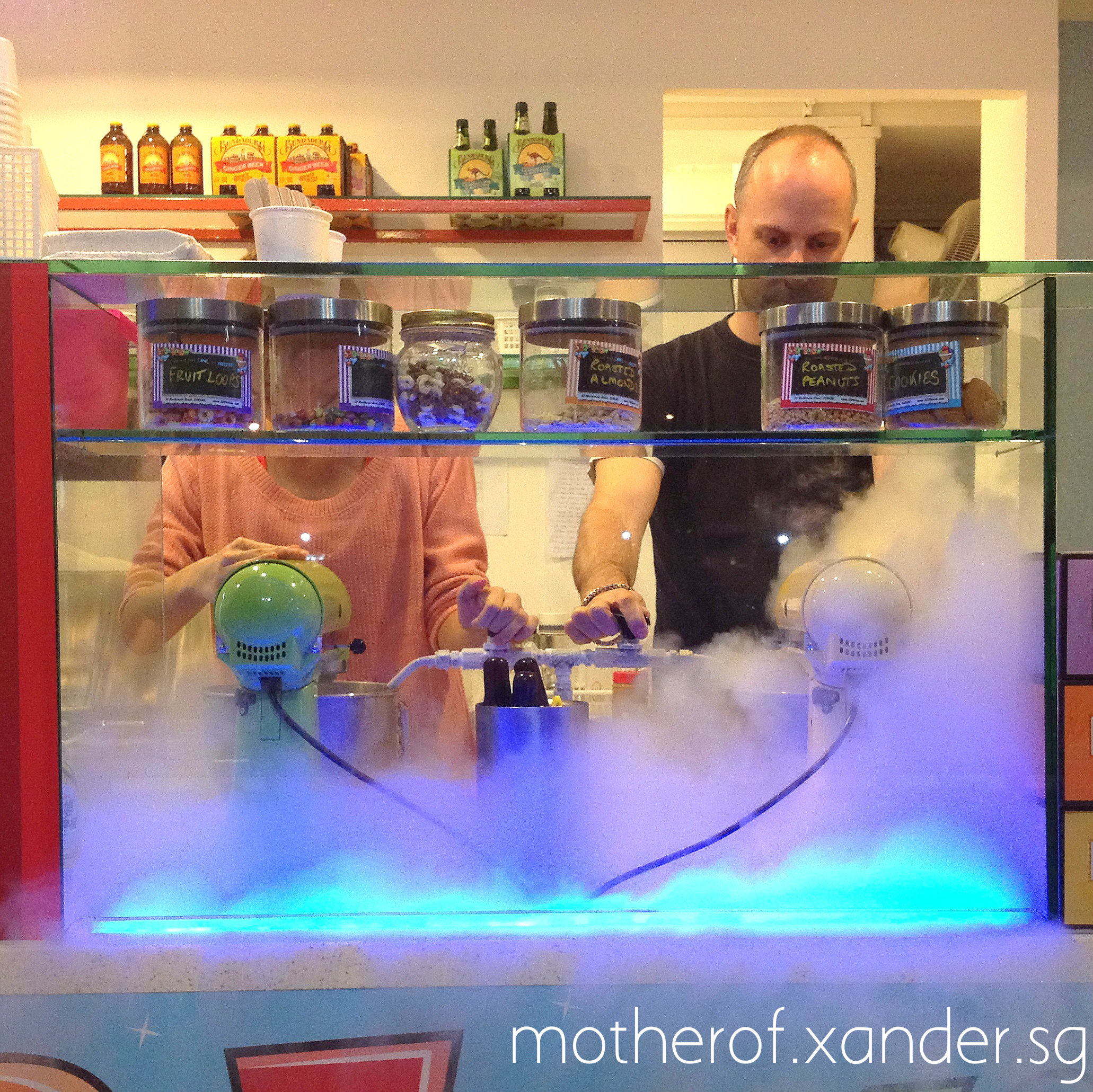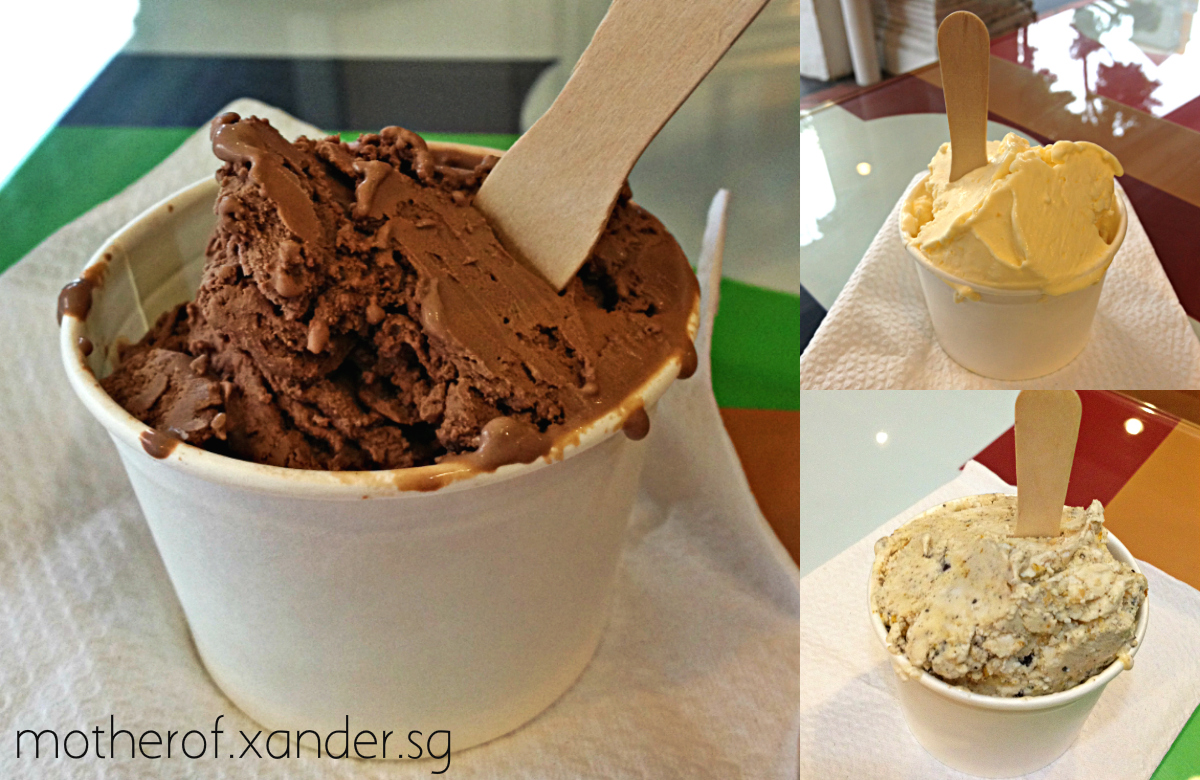 Oh, they also serve cupcakes, waffles and hot coffee in case you want to munch/sip something while you wait for the ice-cream.
Having a party or corporate event? 320Below can provide catering services!
Have cravings for ice-cream in weird and wonderful concoctions? Email them your requests and you might just be able to have it delivered to you for a small fee!
320Below is a simple, no frill cafe that serves up fresh and sincere ice-cream. I already said it's no frills so don't expect taste tests or lots of picture reference for the different flavours they have to offer. I tell you how to choose lah.  Just close your eyes and anyhow tikam a flavour (or combine 2!). Won't go wrong one. Go check them out if you happen to be in the Little India area.
Find 320Below on the Web
Like 320Below on Facebook
Walk/drive/take bus/take train to #01-01 33 Mackenzie Road S228686
Sundays to Thursdays: Open from 1.00pm to 10.00pm
Fridays and Saturday: Open from 1.00pm to 11.00pm
Do note that they are closed on Mondays. Eh, make ice-cream is hard work you know? Need to rest leh.
Disclaimer: Nobardee paid / bribed /stick spatula to my throat to write this review. All opinions are my own. I no bluff you.
Linking up with: