Let's go… to the Megabugs Return! Exhibition (plus admission tickets giveaway!)
Have you ever imagined coming face to face with bugs that are big as you? You don't need to imagine lah, just hop over to the Megabugs Return! Exhibition at the Science Centre for an up-close and personal look at the gigantic Aedes mosquito, ants, dung beetles and many more critters this week. I must admit I'm not a fan of the creepy crawlies but somehow when they are magnified to such mega proportions, they really aren't too bad.
This year the Science Centre Singapore presents Megabugs Return! Exhibition from the 20th of April to the 18th of August 2013. The first Megabugs Exhibition was held 20 years ago with 11 animatronics. That's robotic/mechanical animals in case you were wondering. The latest exhibition features 15 animatronics with similar lifelike movements. You go see what the 15 are for youself lah 🙂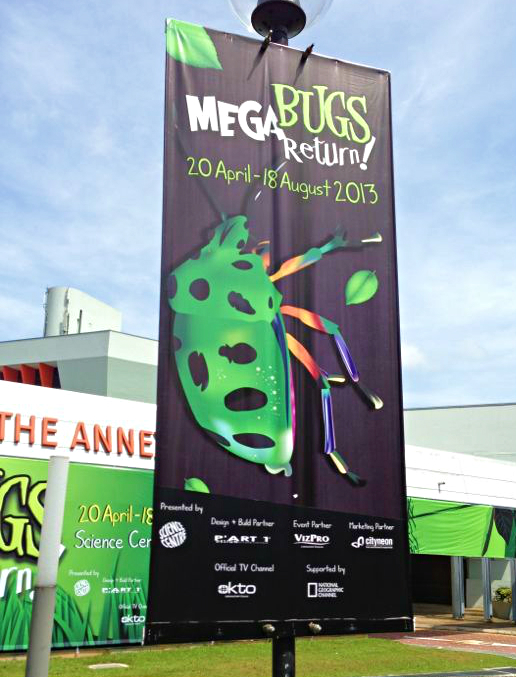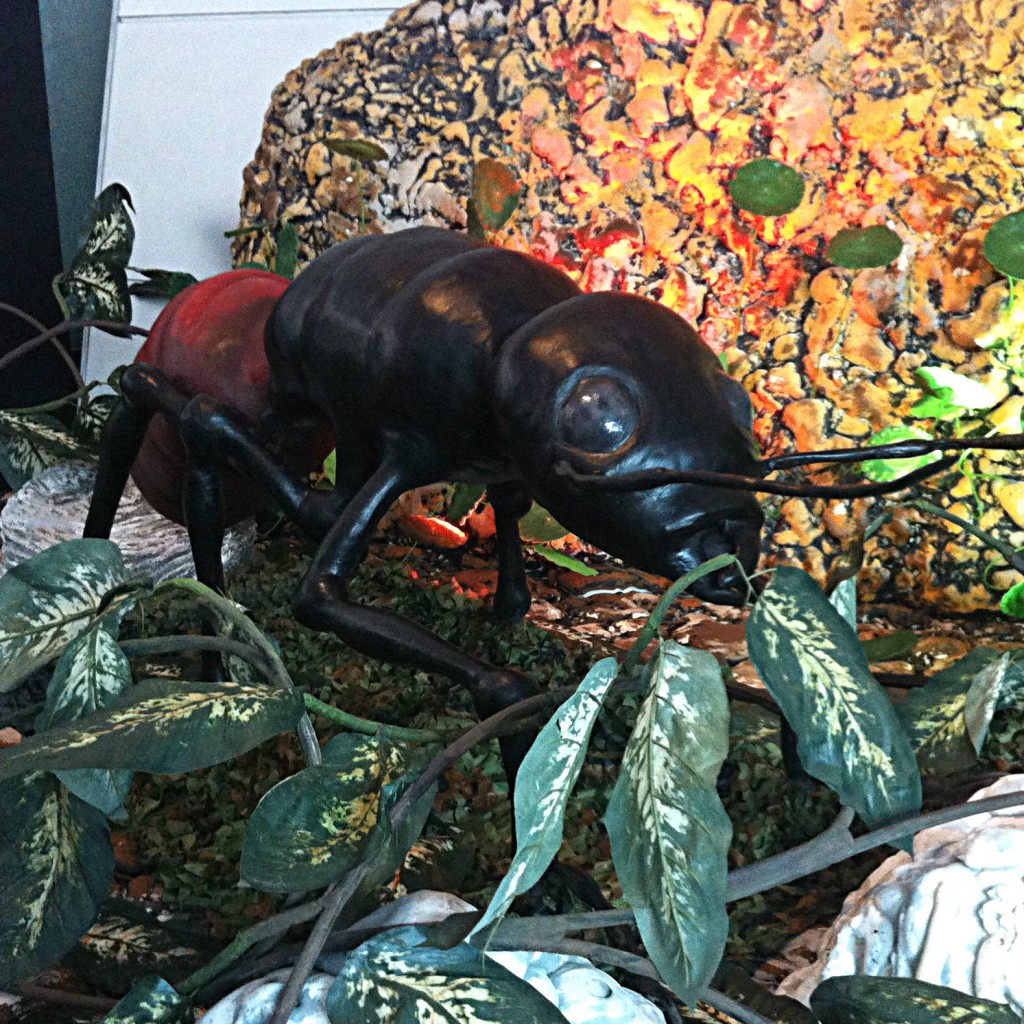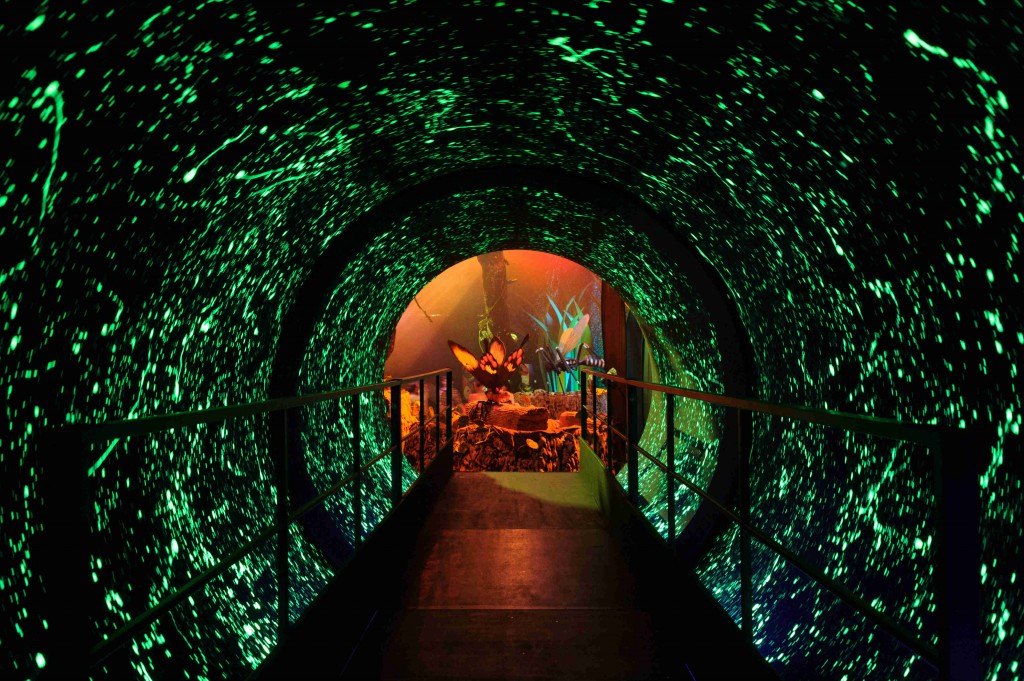 The Spinning Tunnel is my favourite part of the exhibition! The optical illusion was hilarious because even though the ground was not moving, the spinning lights will have you thinking otherwise. Just remember to hold on to the rails real tight!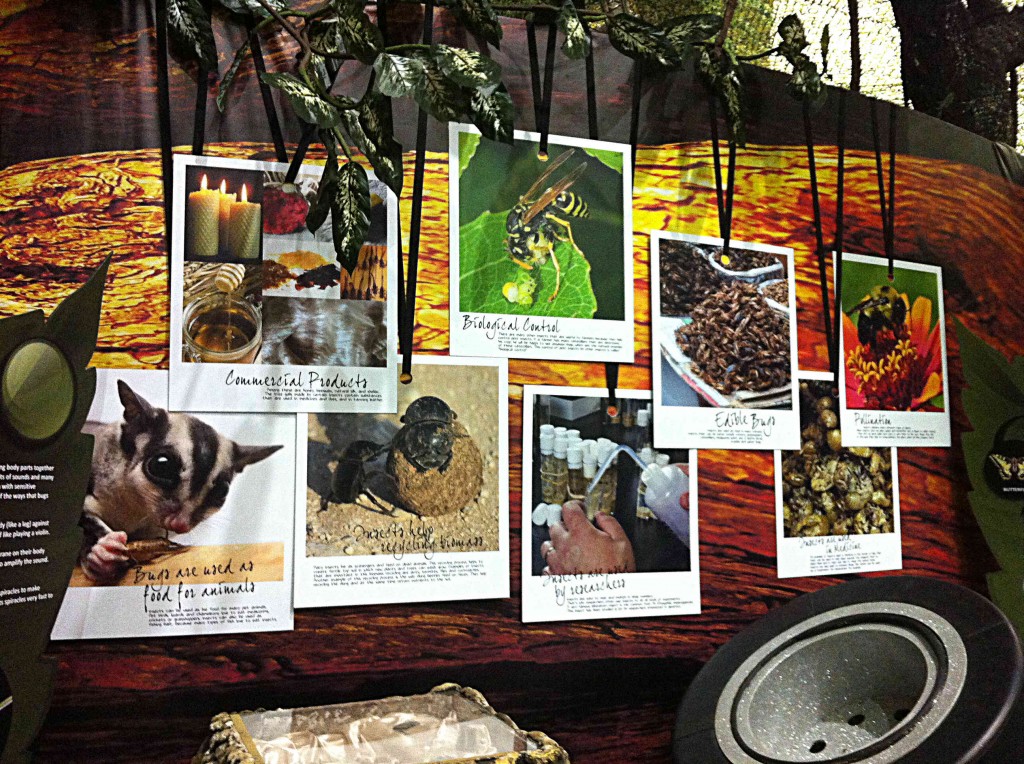 The Information wall describes the different uses of insects both commercially as well as in nature. Do you know centipedes are used in Chinese medicine? The Wingless Cockroach as well as the Bamboo Bee are supposed to be quite tasty when cooked the right way? Urgh! No no no… I don't think I'm quite ready to go to there at the moment. I'll settle for tapioca chips with ikan billis thank you very much.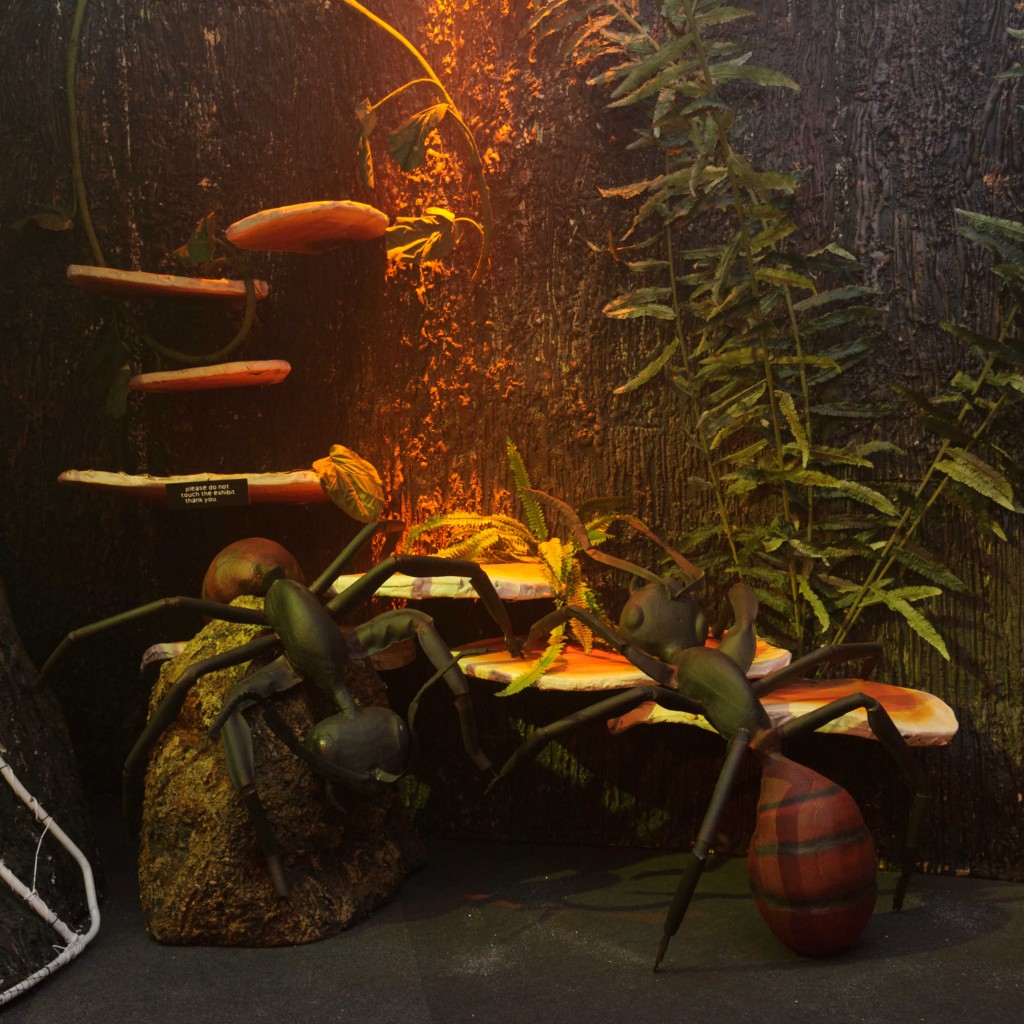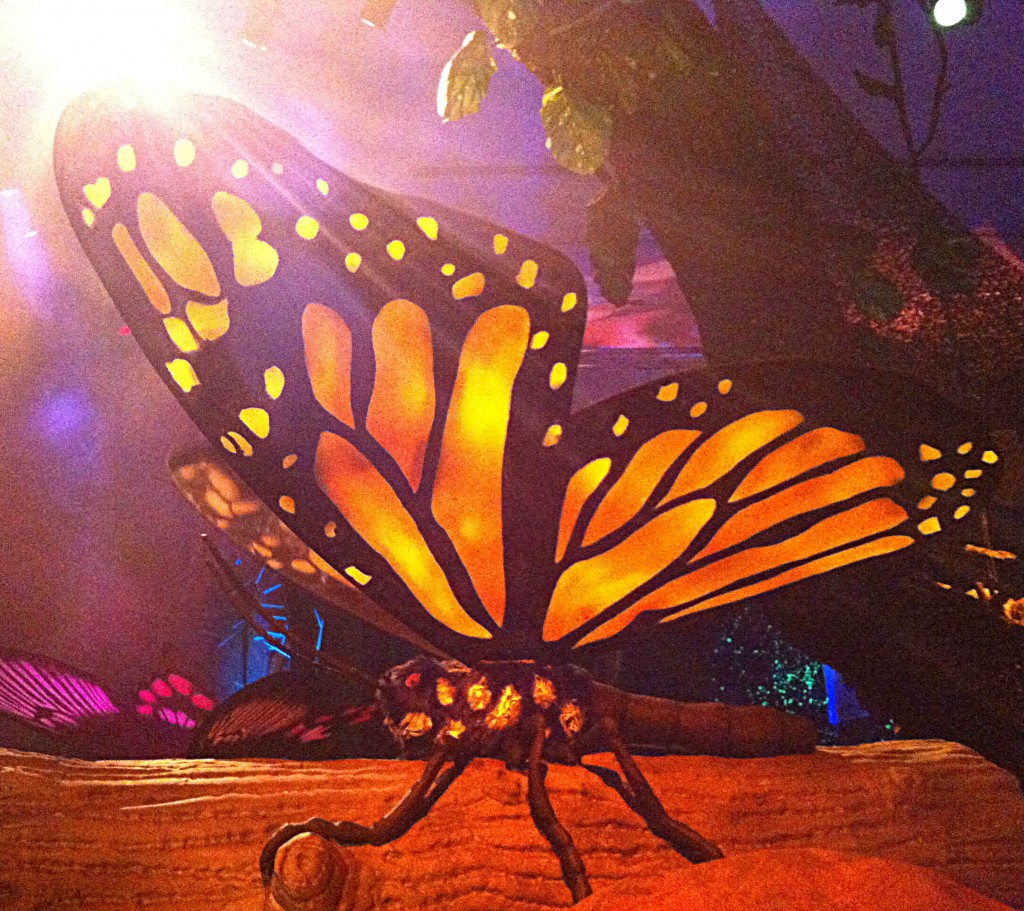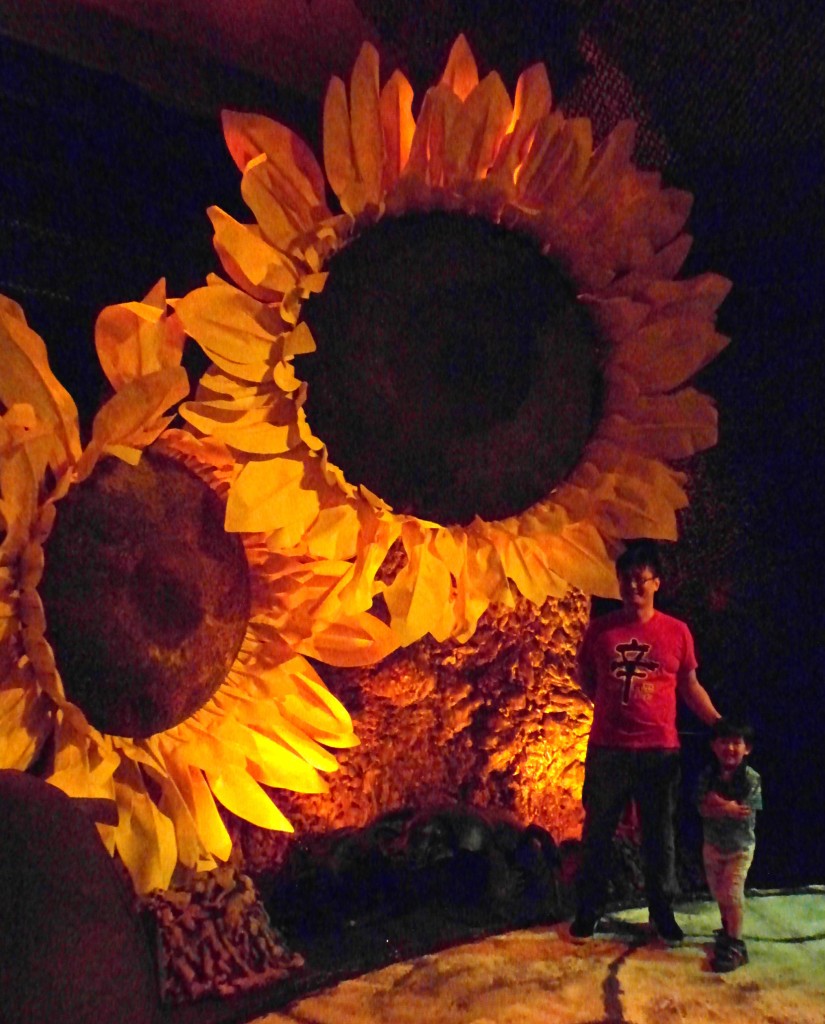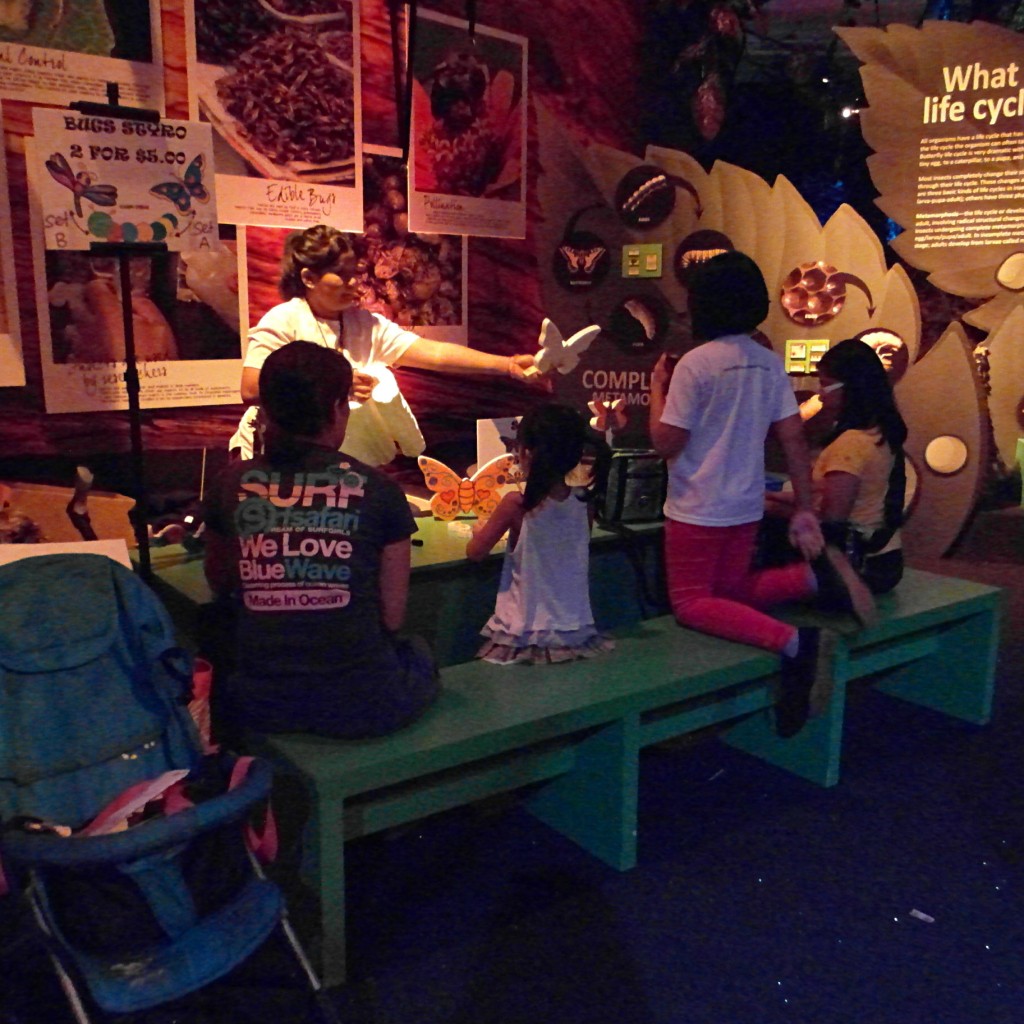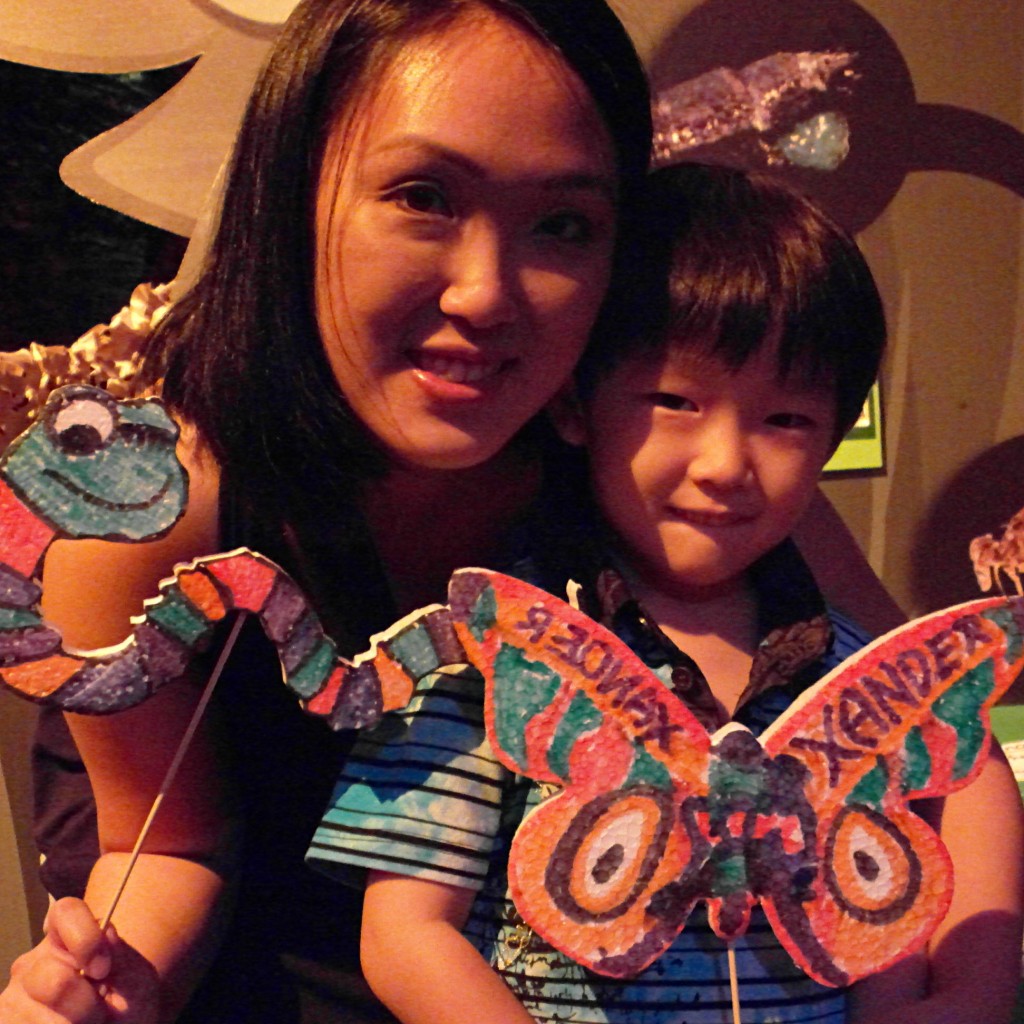 Outside of the exhibition hall, you will come across a section near the entrance that showcases several pieces of insect inspired wearable art by the students of Raffles Girls School. Together with the guidance of their teachers and instructor from Showoff! Academy, the students developed outfits fashioned from various recycled materials they have gathered from their homes or in school. They started with basic sketches, then mockups with dolls and eventually the actual outfits which they wore during the opening ceremony on the 19th of April. Quite talented ah these girls?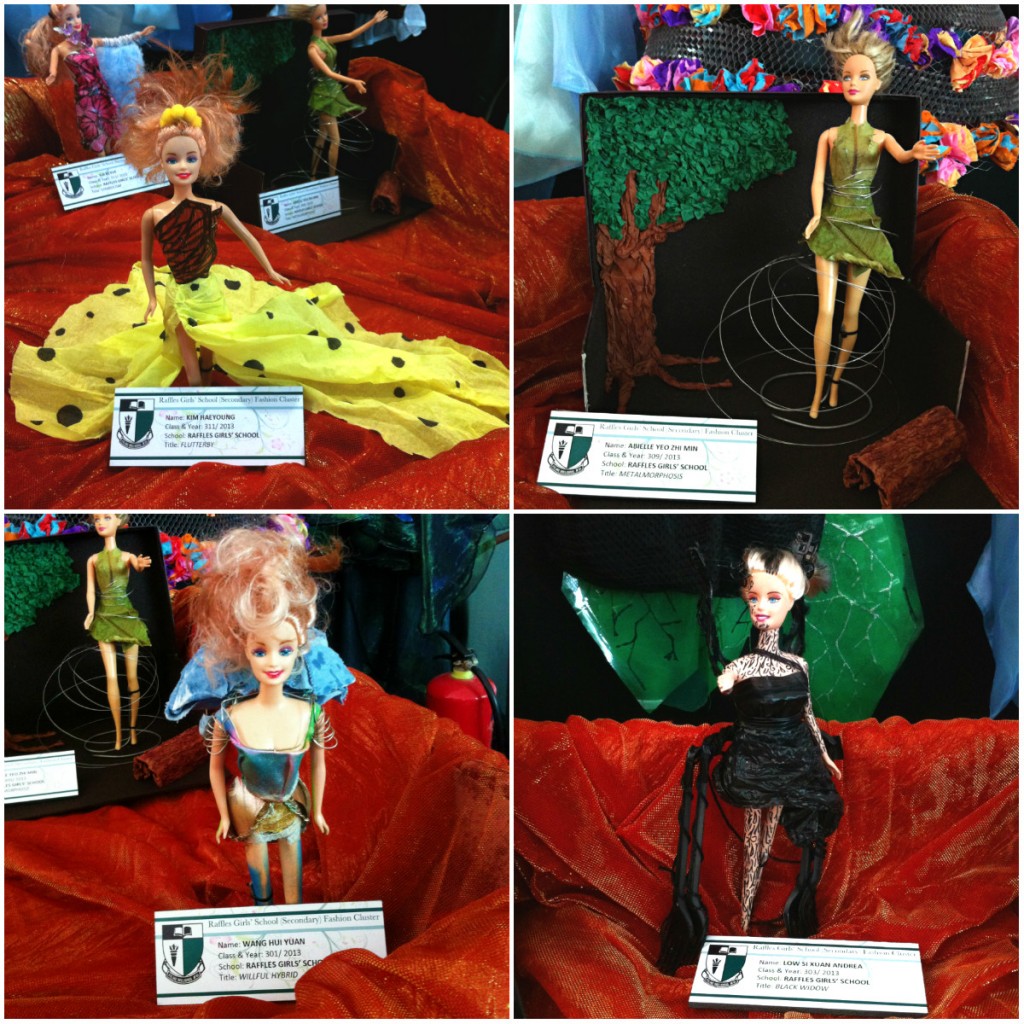 The designer/founder of Showoff! Academy, Phylia Poh, also showcased her version of insect inspired fashion along side the students.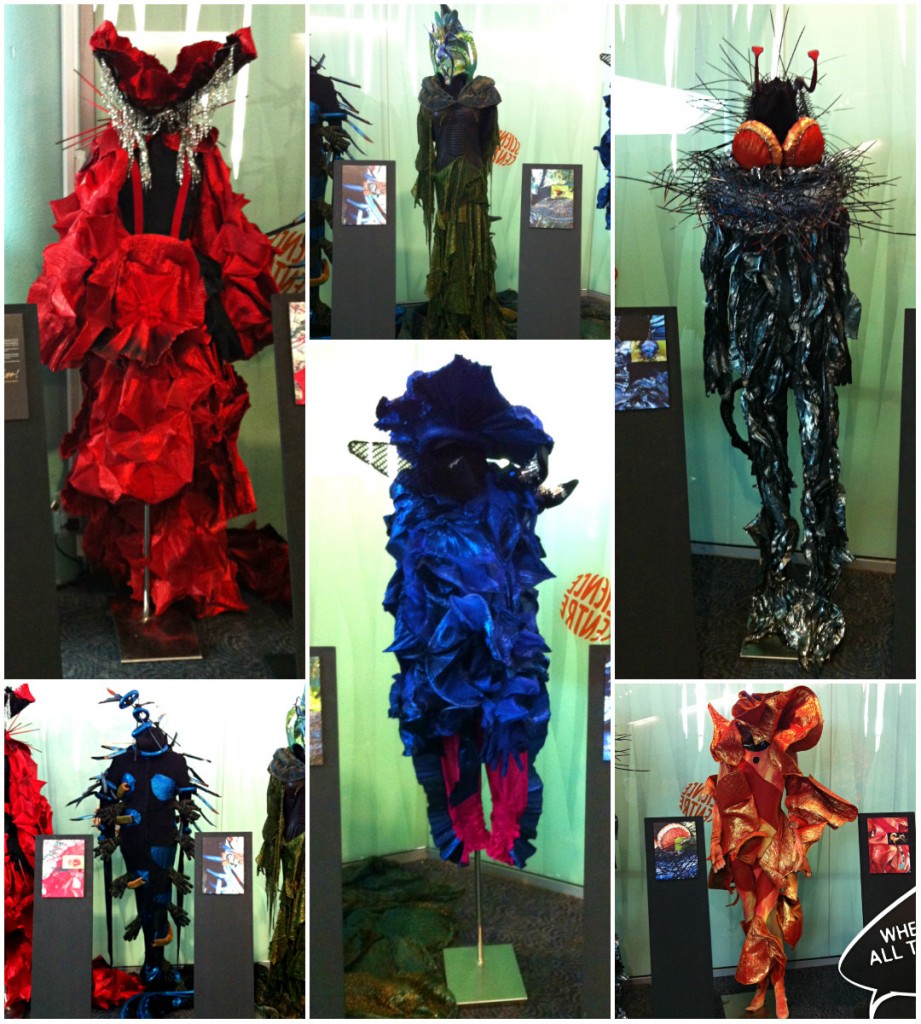 Nah you see. Insects are not all that scary lah. They are merely misunderstood creatures who are not only tasty (urgh), useful but also beautiful. Go check out the exhibition before it ends this Sunday, 18 August.
Exhibition Dates:
20 April 2013 to
18 August 2013
Location:
Annexe, Science Centre
Typical time required:
60 minutes
Admission Fee:
Adult – $20*
Child – $15*
*Inclusive of Science Centre Admission
Ooh ooh ooh! That's not the end of the mega experience!
At just $4* extra per person, you should go watch the 3D movie, Bugs! Anything narrated by Judi Dench always sounds good to me.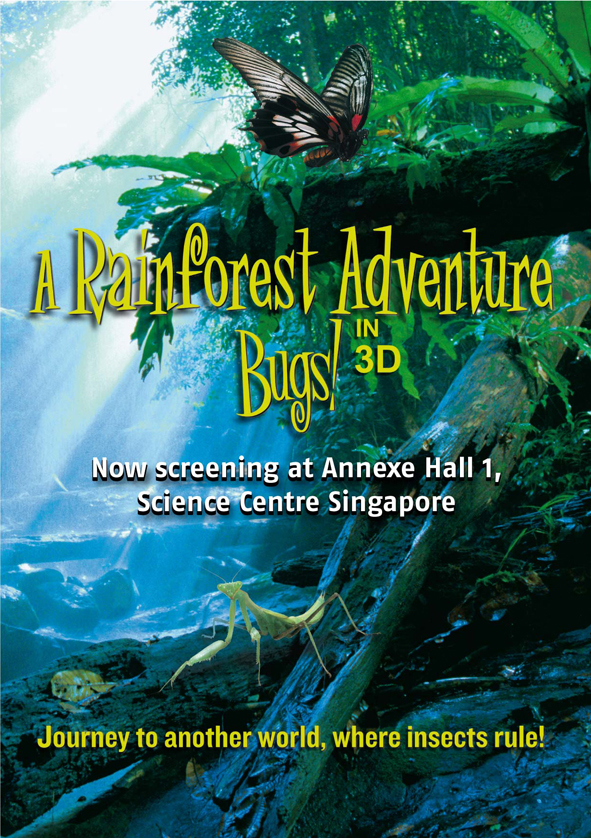 Bugs 3D Screening Ticket Prices*
Adult & Children – $4 per person
Adult & Children with Megabugs Return Exhibition ticket purchase - $3 per person
SCS & Corporate Members - $3 per person
Students & Teachers with Institutional Membership - $3 per person
2 Adults & 2 Children - $12 family package
Venue
Annexe Hall 1, Science Centre Singapore
Screening Times
12pm, 1pm, 2pm, 3pm, 4pm, 5pm
5 SETS OF 4 TICKETS GIVEAWAY TIME!!
So simple! Just use the Rafflecopter below!
The 5 lucky winners will be notified by email and announced on my Facebook page at 1pm on 14 August 2013.
Thank you for your support! Huat ah!
Disclaimer: I received tickets for the giveaway by P'art 1 Design Pte Ltd – co partner and official builder of the Megabugs Return! Exhibition. All opinions are entirely my own.