Let's make… Ice Cream Bread!
I chanced upon this really weird recipe while looking for dunnowhat online. Ice-cream bread! I know right? Madness! Fat die you ah! è'¥æ­»ä½ å•Š! Budden I'm pregnant and I don't care!
So easy! 2 ingredients nia! Ice-cream and self-raising flour! When you think about it, it makes sense though. The ice-cream already have milk, eggs and sugar so all you need is just flour.
Just to eng siew (entertain) you, here are the list of ingredients and measurements:
Taken from The Hungry Housewife
Makes One 8 x 4 loaf
2 Cups Ice Cream, any flavor, softened
1 1/2 cups Self-Rising Flour*
Preheat your oven to 350. Spray and flour a 8 x 4 loaf pan, or line it with parchment paper.
In a medium bowl mix the ice cream and flour together until just combined.
Scoop into the loaf and and smooth out.
Bake for about 45 minutes or until a toothpick stuck in the loaf comes out with a few crumbs stuck to it.
Remove from the pan and allow to cool.
*No self-raising flour? Nair mind. Can make your own! 1 1/2 cups all-purpose flour plus 2 tsp baking powder and 1/2 tsp salt can liao!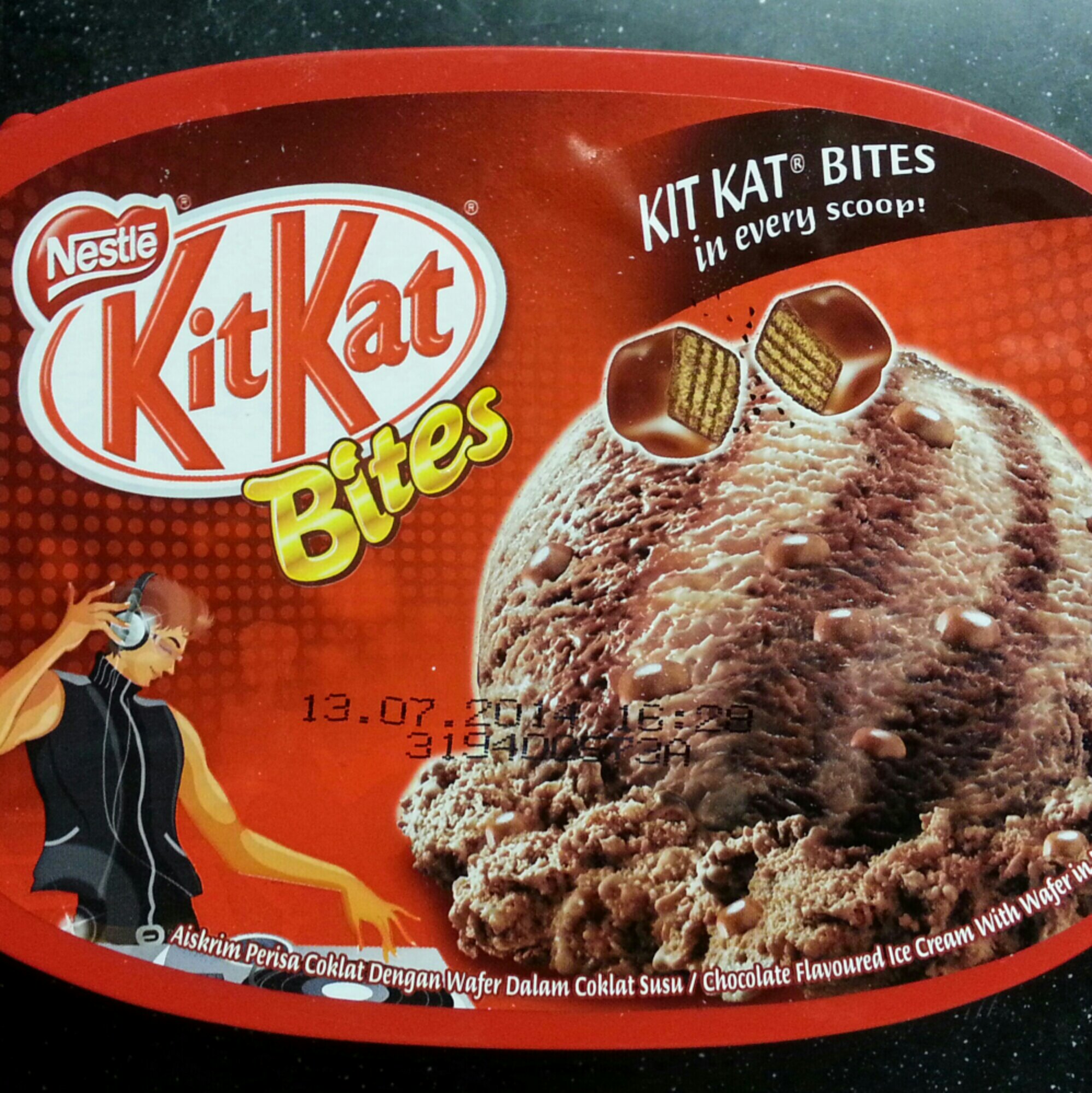 Since this bread was going to be unhealthy so I picked the most unhealthy ice-cream of the lot lor. Then I thought, so simple ah? Get Xan to do this with me! He loves it when I give him baking/food prep chores and always get super excited.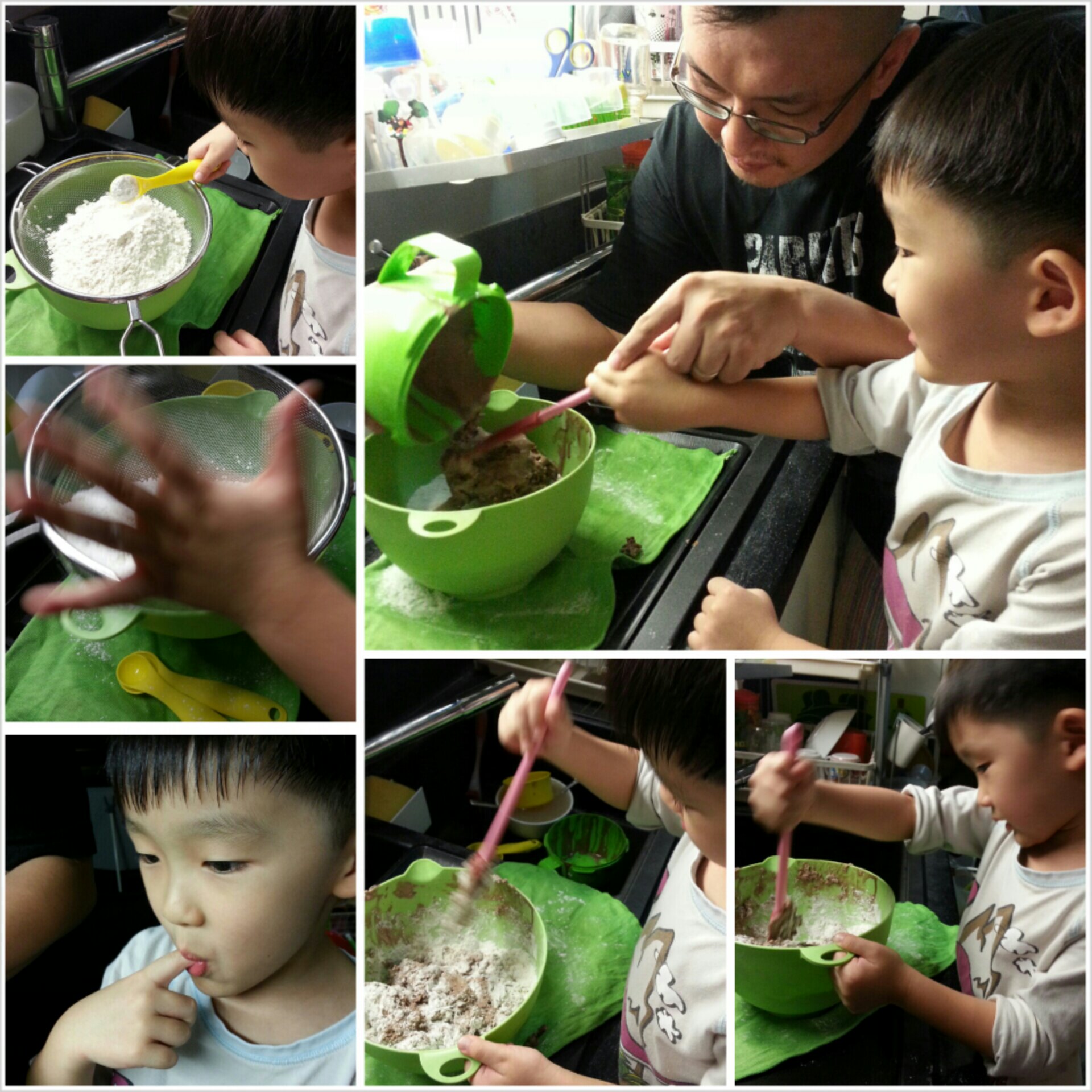 It is a bad horrible idea to get your child to help you bake anything at 10pm. I forgot that he was already excited to be in the kitchen working with me but double that excitement when it's past his bedtime. O.M.G…
I asked him to help me to scoop/sift flour, into the mixing bowl thinking what could possibly go wrong. Â While he was at it, I can take pictures of him in action. Big boy already mah, he should know what to do by now. I was adjusting the settings on my phone when suddenly I heard him say BAM BAM BAM! So I looked up just in time to see a big cloud of flour and a giggly boy using the spatula to stab the mixture in the mixing bowl. *facepalm*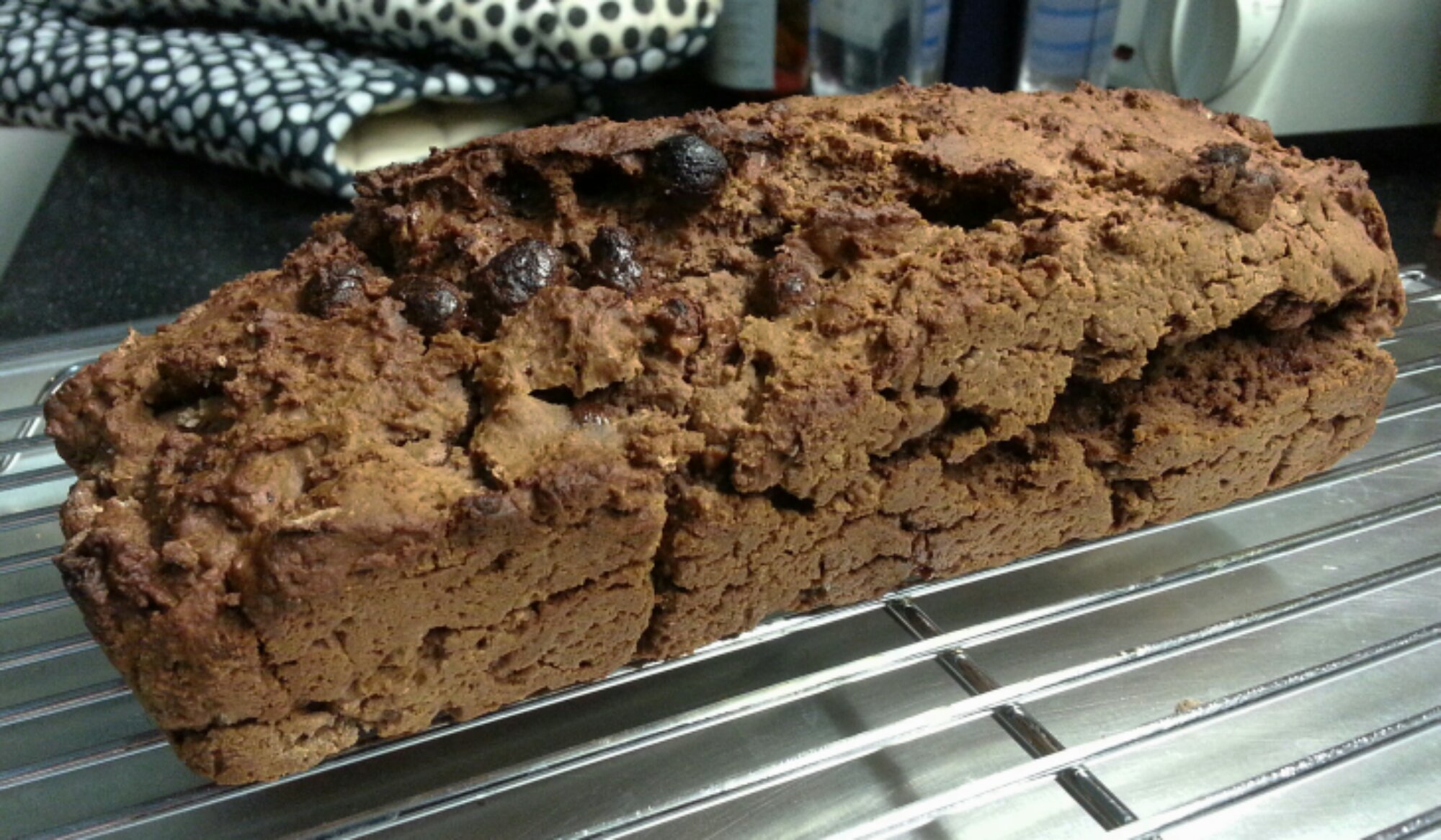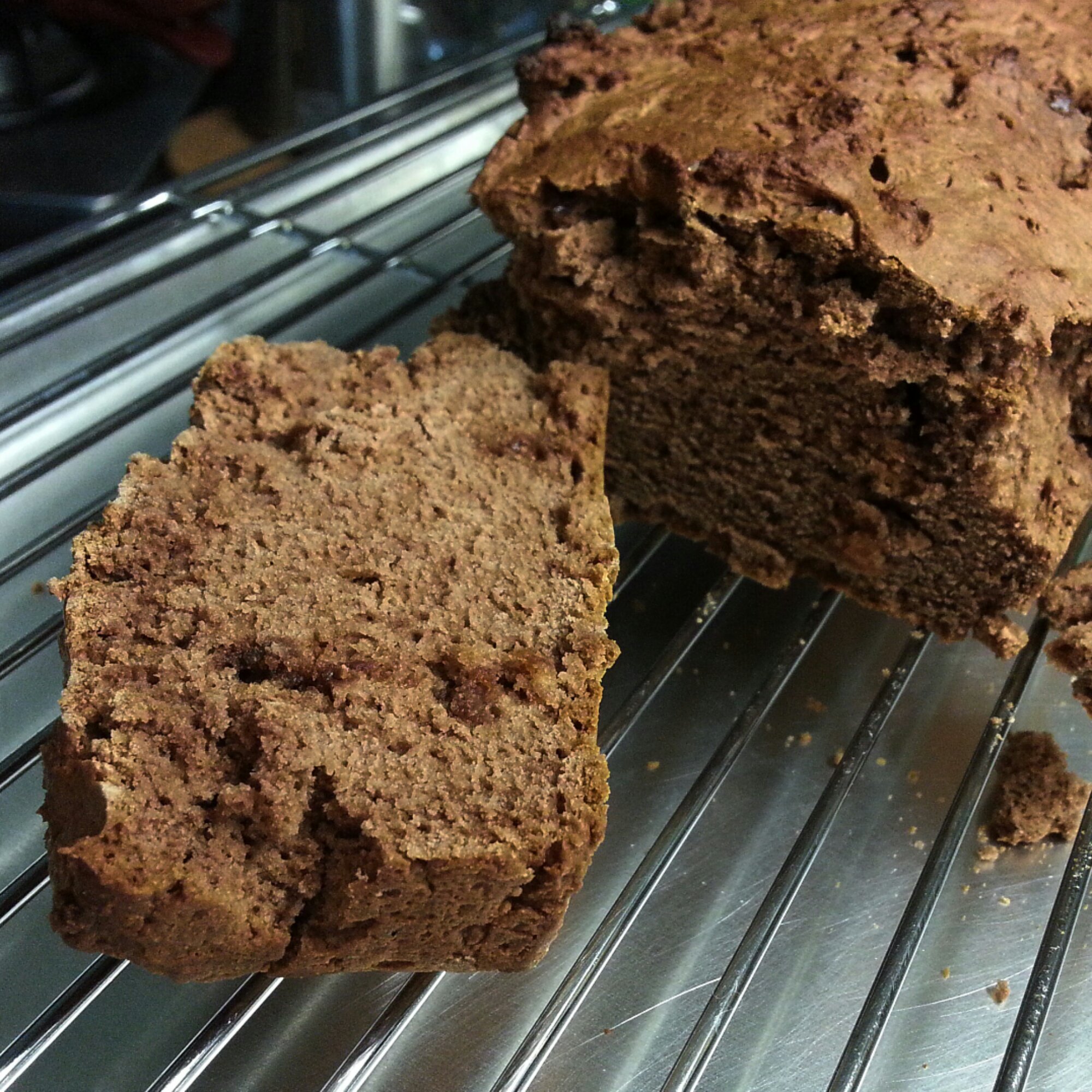 Well, here it is. My ugly, dry brick of ice-cream bread. Not as exciting looking as the original eh? I think I figured out that I should've measured the ice-cream based on weight instead of volume. The bread turned out way too dry and not fluffy at all. Sigh. Nair mind lah. At least I can tick this off my list of recipes to try. I doubt I will try this again because I feel ice-cream tastes better the way they were supposed to be served. Cold and wet.
Linking up with: