Let's go… to the Titans of the Past exhibition at the Science Centre Singapore
 Media Invite
So, The Blogfather received an invitation to the launch of The Science Centre Singapore's latest exciting exhibition, Titan of the Past earlier this month and asked me if Xan would be keen to see some dinosaurs. Prior to this, I already heard about the exhibition WEEKS beforehand and told myself I would go with or without the boys because I knew there were going to be real bones and fossils on display. Real ones leh! Wah! So without hesitation, I told The Husband we will go regardless of Xan's preference. He can always hold my hand tighter or bury his face in my belly if he gets scared at any point in time. So mean hor? Oh well.
After giving Xan a quick pep talk before entering the exhibition hall, we also tried to make fun of the ferocious T-Rex and its little tiny arms in a bid to make the dinosaurs seem less intimidating. Think the researchers who dedicate their lives to researching dinosaurs will hate folks like me eh? 😛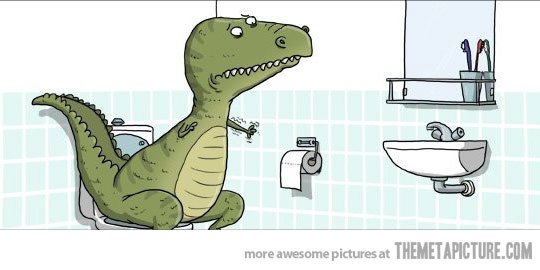 Ok back to the serious stuff.
The official description is taken from here (because they say it better than me lah):
Titans of the Past
Titans of the Past is a unique presentation put together for the very first time to form a seamless storyline of travelling through pre-historic times.
The first segment, "The Growth and Behaviour of Dinosaurs" is an exhibition from The Museum of the Rockies (MOR) in Montana, USA, with animatronics from Kokoro in Japan. The exhibition features the work of Dr Jack Horner, one of the world's leading palaeontologists and consultant for Jurassic Park films, and his research team. It showcases beautiful and valuable real fossils including the largest T-Rex skull ever found, good-quality replicas, state-of-the art animatronics and a controversial story line.
The second segment features life-sized dinosaur skeletal casts of the Argentinosaurus, measuring a majestic 36m in length and 7m in height, a Giganotosaurus and a T-rex.
The final segment, "Ice Age, The Exhibition" showcases animatronic mammals from the Ice Age which includes a mammoth, a mastodon and a saber-toothed tiger among others.  
Being the typical suaku city dweller I am, to be able to look at these skulls and fossils up-close was a pretty awesome experience for me. I think I already said so earlier right? Ya, that was how excited I was lah. The Argentinosaurus was so huge, it was almost impossible to take a decent photo of it in full. I lie flat on the floor also cannot take a proper photo leh. One of the downside about the exhibition I didn't like was the lighting. You need to understand that I'm not young anymore. Eyesight also not as good as last time. The dim lights and small fonts are real killers for people with 'old flower' eyesight like me. Didn't help that I am also a big barrel of a baby oven who can hardly bend over to read the signage without fearing I might not straighten out my back later.  I hope the organizers can consider making it a tad bit brighter next time. Ya, I hope there will be a next time PLUS more dinosaurs! I want the flying ones!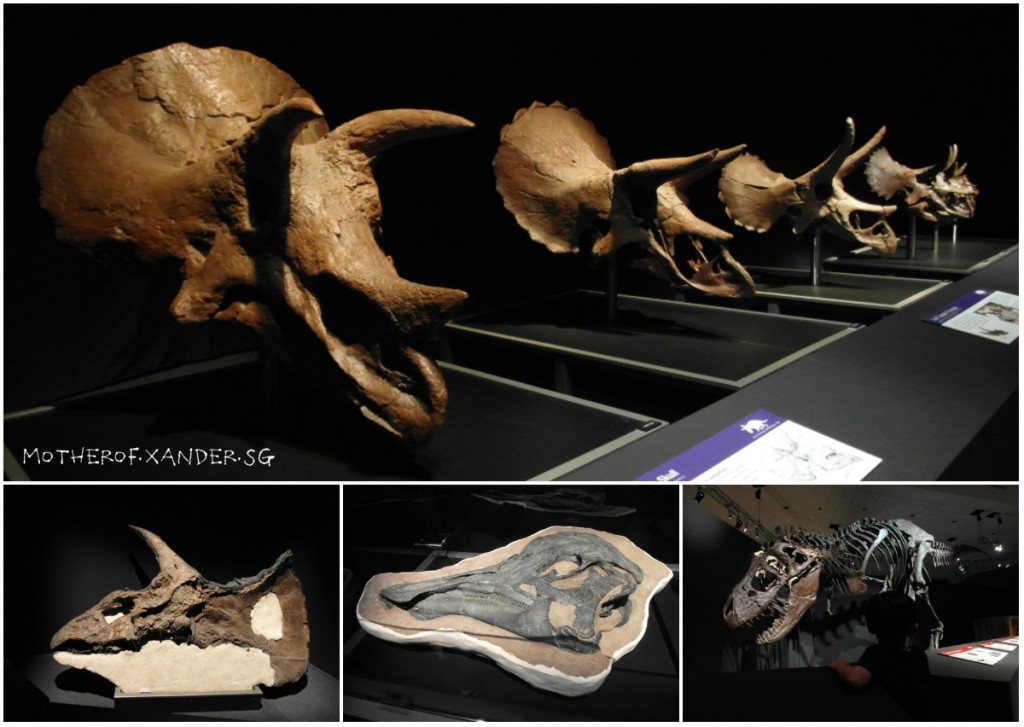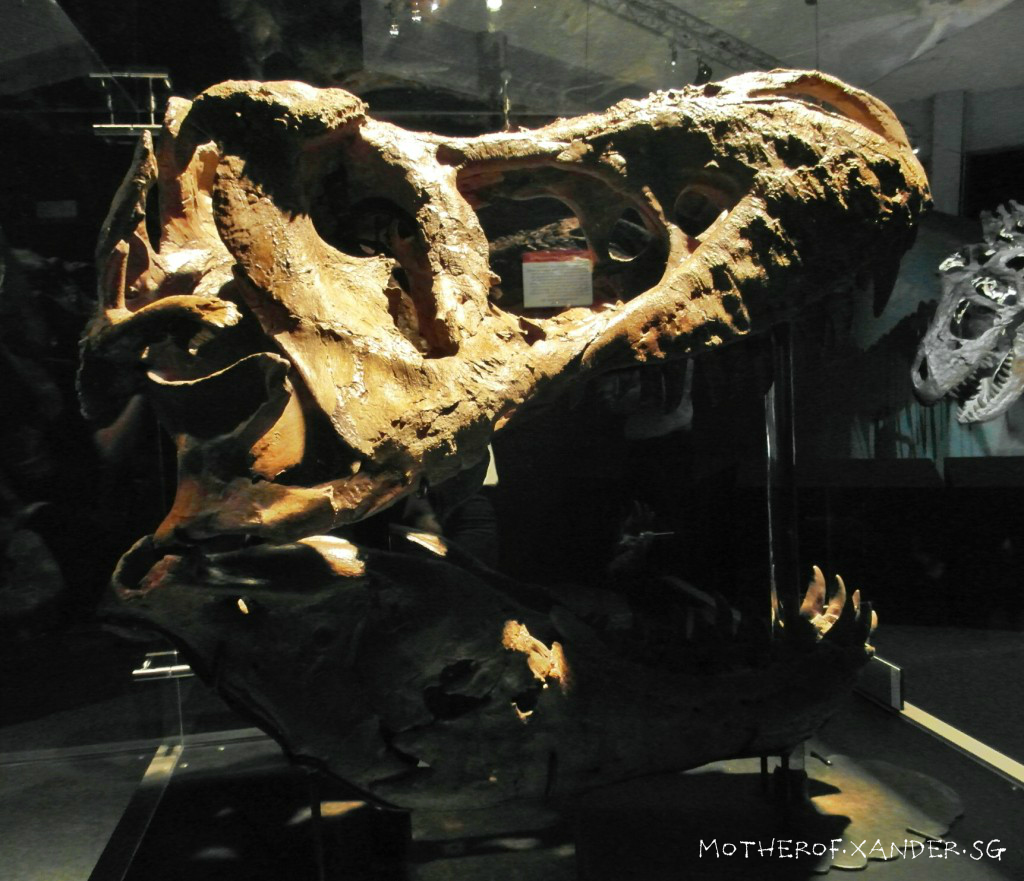 Halfway through the exhibition, we improvised our tour with a tiny bit of drama…Â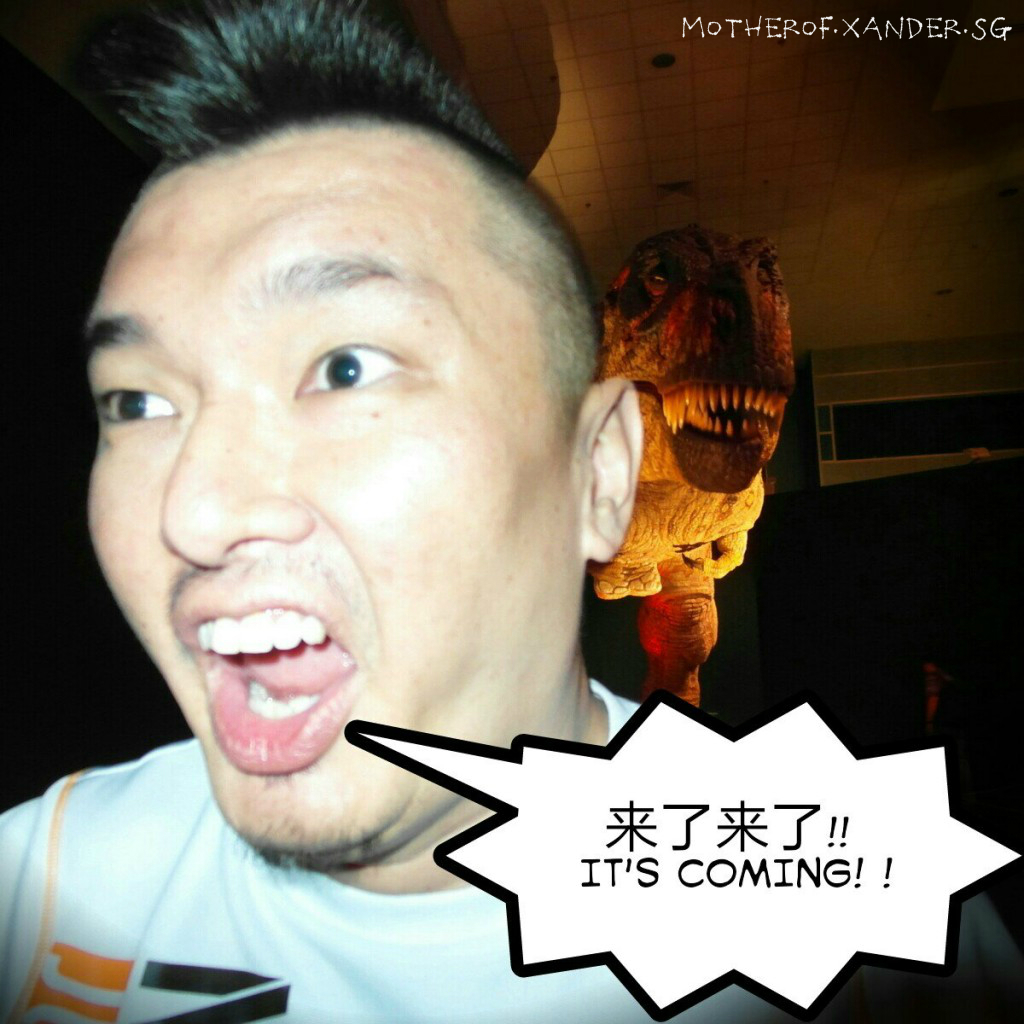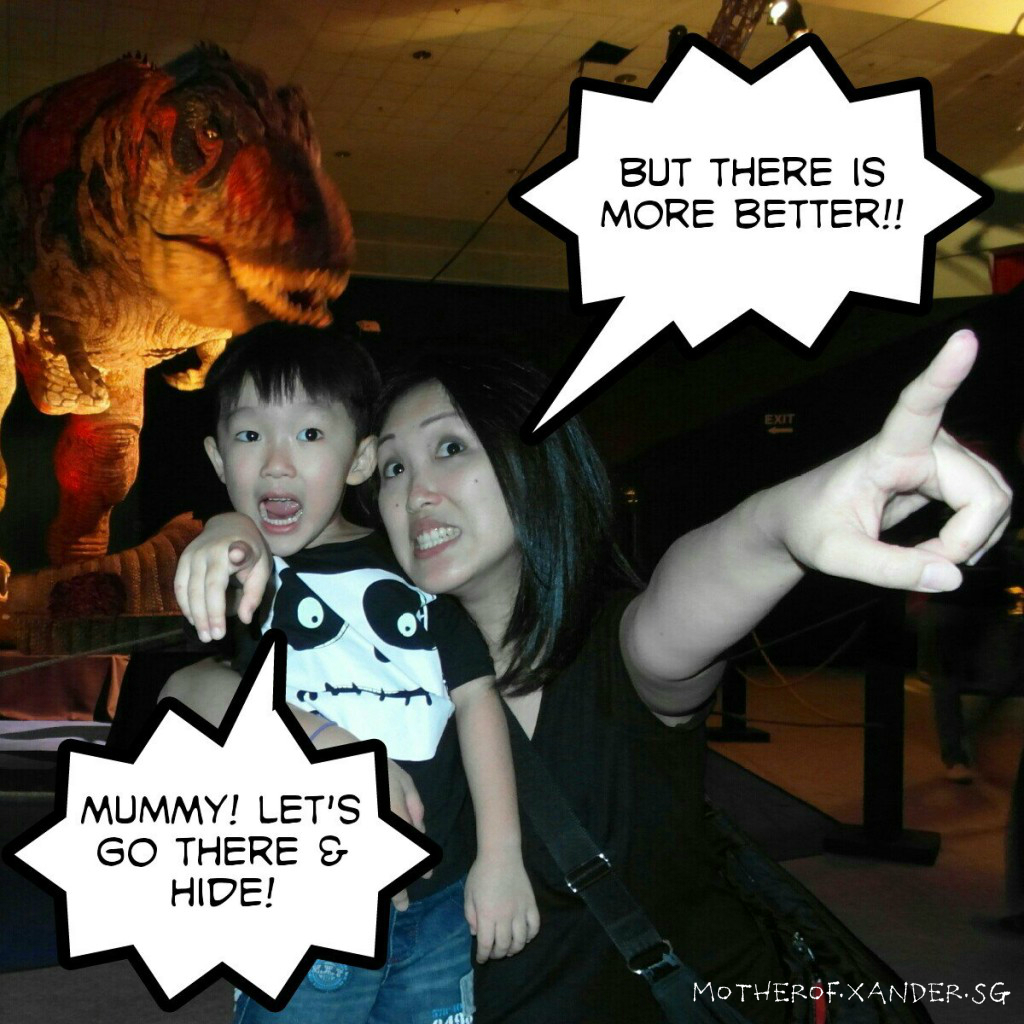 What's an exhibition without some kids' activities?
Overall, we really enjoyed ourselves tremendously staring at the exhibits and watching the movies. Come see, touch and take pictures with the dinosaurs! After that, you can also roam into Science Centre's main halls to see their permanent exhibits.
Quick Information about the exhibition:
Exhibition Dates:
25 October 2013 to 23 February 2014
Location:
The Annexe
Typical time required:
2 hours
Admission Charges (Inclusive of Science Centre entry)
$25 – Adult
$19 – Child