Wordless Wednesday: Everyday should be playground day!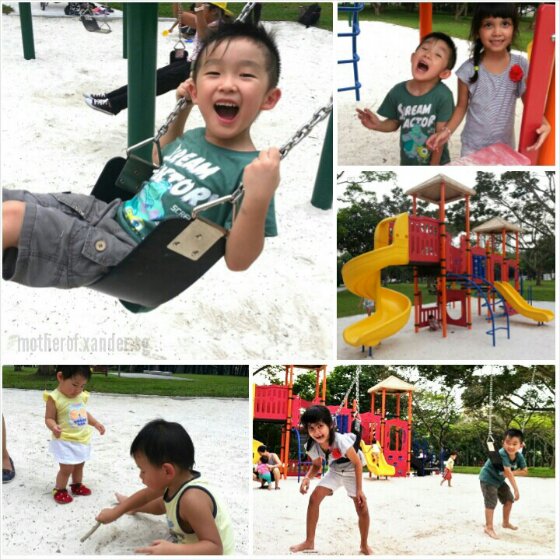 Playgrounds with sand in Singapore are so rare nowadays because they are now mostly replaced with rubber mats. Although I am not a fan of sand (messy lah, sometimes got big red ants also you know?), I cannot deny the fact that the sand adds that extra fun touch to the playground. Sometimes if you are lucky enough, you might even find real treasures in them! As a kid, I loved digging into the sand and have always found coins! Really! I no bluff you! I used to come home with coins from the playground or notes on the way home. Now that I'm older, such sightings are rarer.
Do you know of any fun places to go or activities to do for free? Join Adora (GingerBreadMum) on Instagram and help build up the database of fun, free places to go in Singapore by adding the hashtag #funforfreesg to your photos! Ah… Since you are there hor, you can add me too!! 
What is this #funforfreesg? Read here!
P.S. Don't forget to join this week's Kinetic Sand giveaway!
Linking up with: