Child Label: Review and Giveaway
Review
For parents of school going kids, one of the 1st few things you do before you pack your child's school bag is to label everything. Back when I was a kid, my dad would use the permanent marker and write my name and class details on everything and everywhere. He left nothing unmarked, even engraved my name on my beloved BMX bicycle and I hated it. Sure the bike really got stolen one day and because my name was engraved on it, the 'new owner' couldn't continue to stake their claim on it, I still hated having my name so visible and everywhere. I didn't need the whole world to know my name in (today's equivalent of) CAPS and in 120 point font size. Very malu can?
Fast forward 30 years. I am now a parent and have to label everything Xander brings to school by any means possible. I even did the marker thing on his school bag and toothbrush. This was before I know of personalized stickers lah so I went old school lor. Write with marker, then use sticky tape over the name to make them last longer.
So we used markers, DIY labelling machine, cheapo charlie made in Malaysia neoprint-like name stickers and even print on plain paper and then use sticky tape to paste them on Xander's school books. All cannot make it and so ugly. They are mostly not waterproof and they come off very easily. You tell me "Hey I can get 40 labels printed for $7 leh!" but they come off every time you wash the bottle and then you need to put a new one on. That's a big waste of money and time to keep replacing them right? Trust me lah, I've used them before. Not worth it lah. You need better stickers lah.
Child Label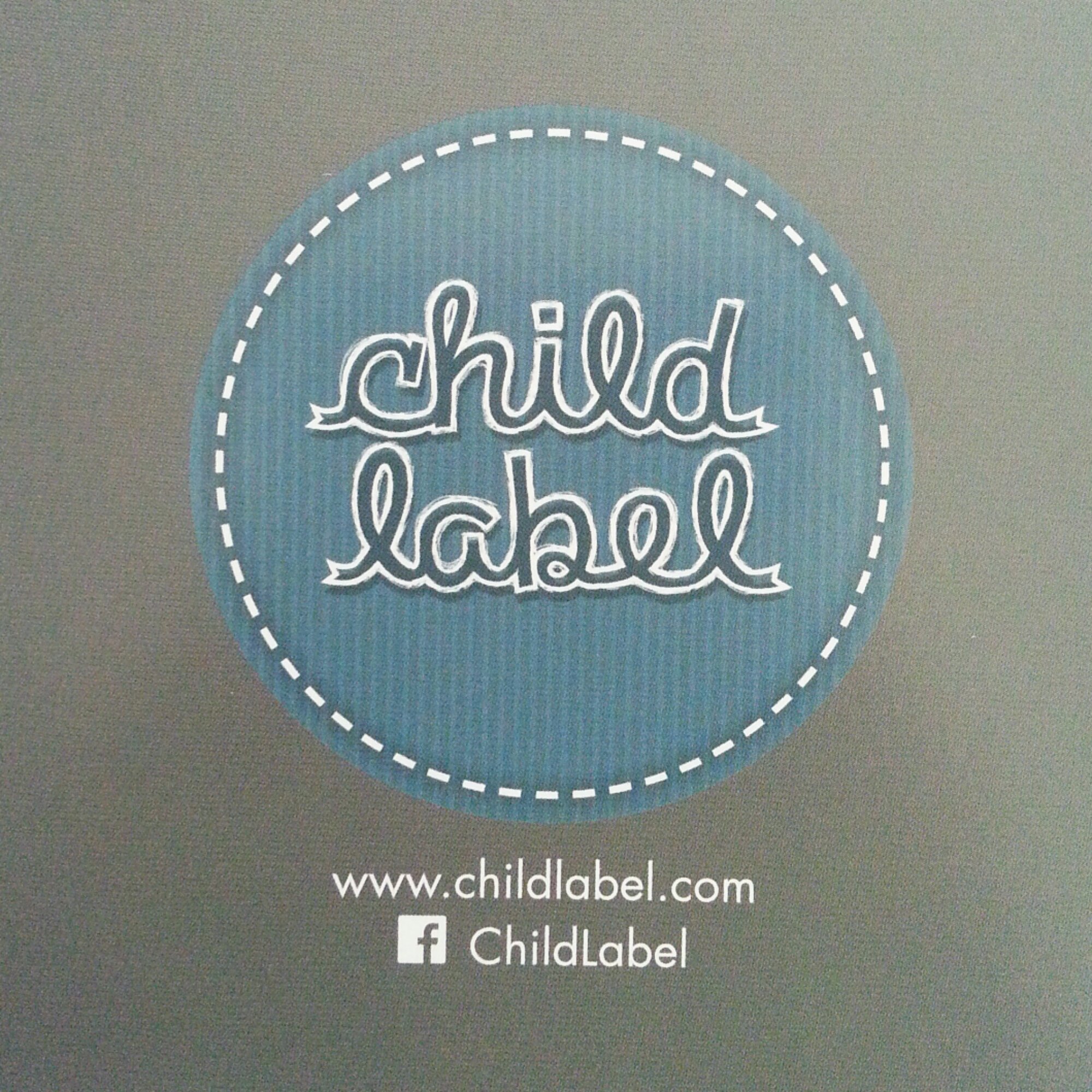 Recently, we given the opportunity to review the Give Me Everything Pack from Child Label, a local company and baby of Mother Inc. I love stickers! Don't know why, I just do. I have a drawer full of stickers but dunno what to do with them 😛 Sorry, I digress…
The Give Me Everything Pack included the following:
32 x Small Rectangle Sticker Labels
32 x Chinese Name Sticker Labels
28 x Circle Sticker Labels
20 x Rectangle Iron Ons
18 x Circle Iron Ons
What is so special about these stickers?
"We use only high quality vinyl stickers, which are waterproof, freezable, microwavable and scratch resistant, but vulnerable to constant attempts of side picking and peeling. To ensure the long life of your Child Labels, keep out of reach from itchy fingers." – Child Label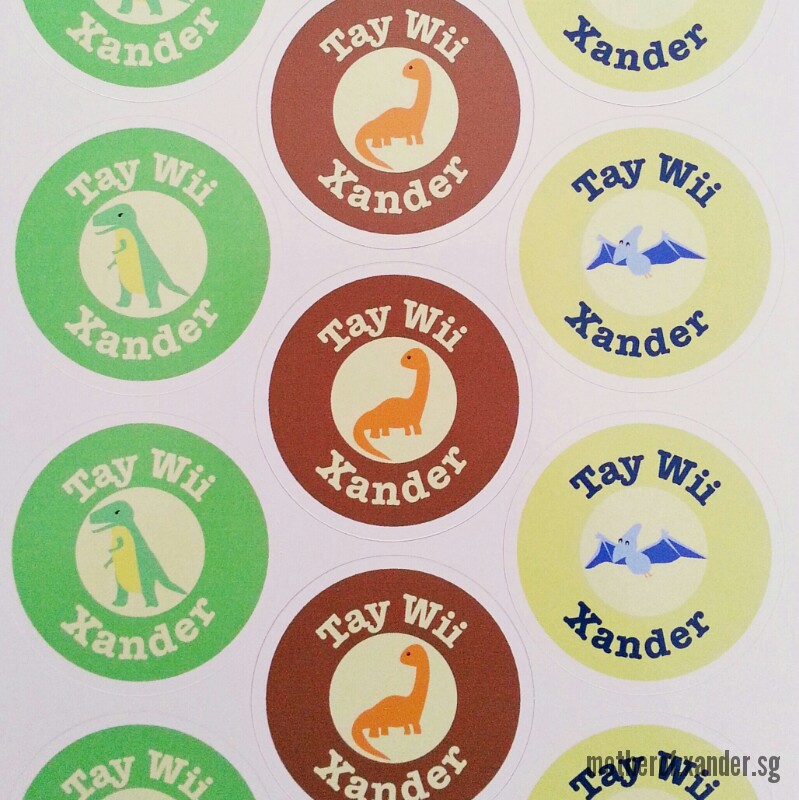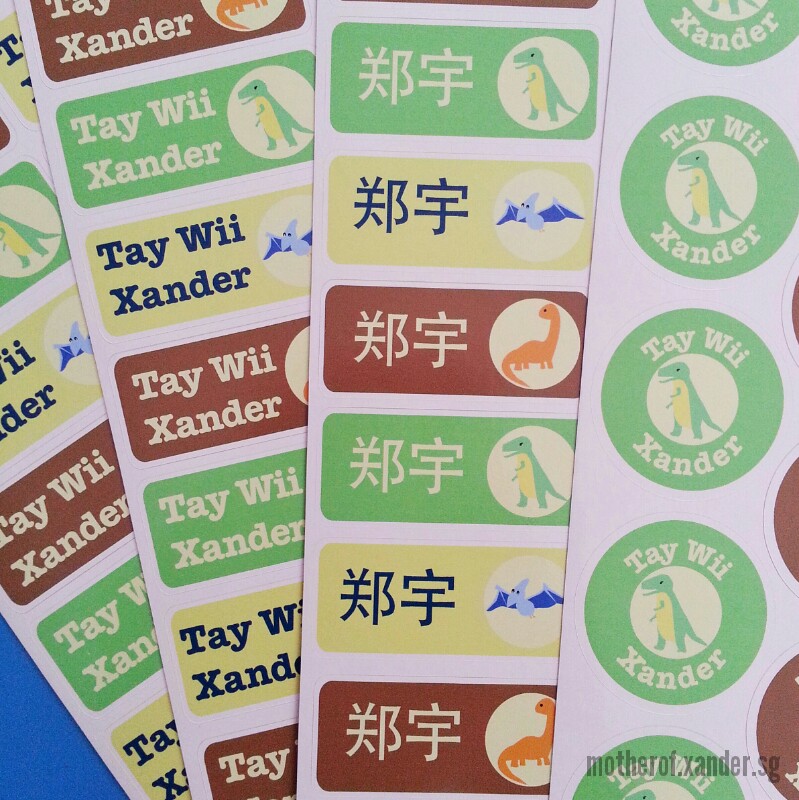 What I liked about the stickers was the size. These are large and easy to read. The circle iron-ons are really nice too. I usually see rectangular ones and almost always in *blah* black and white. The ones from Child Label are fun, colourful and quirky. Clear winner in my books!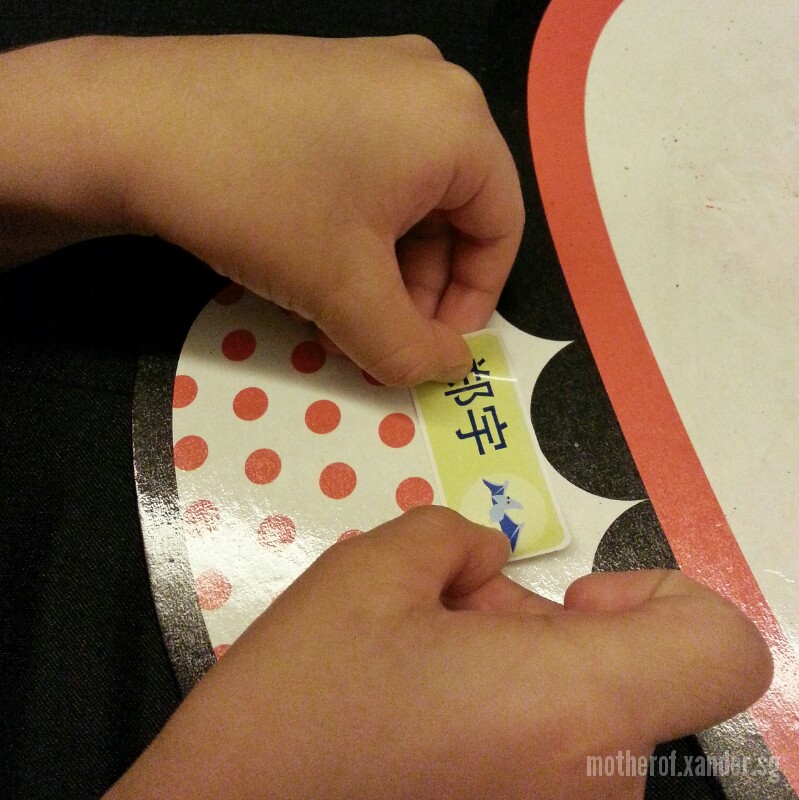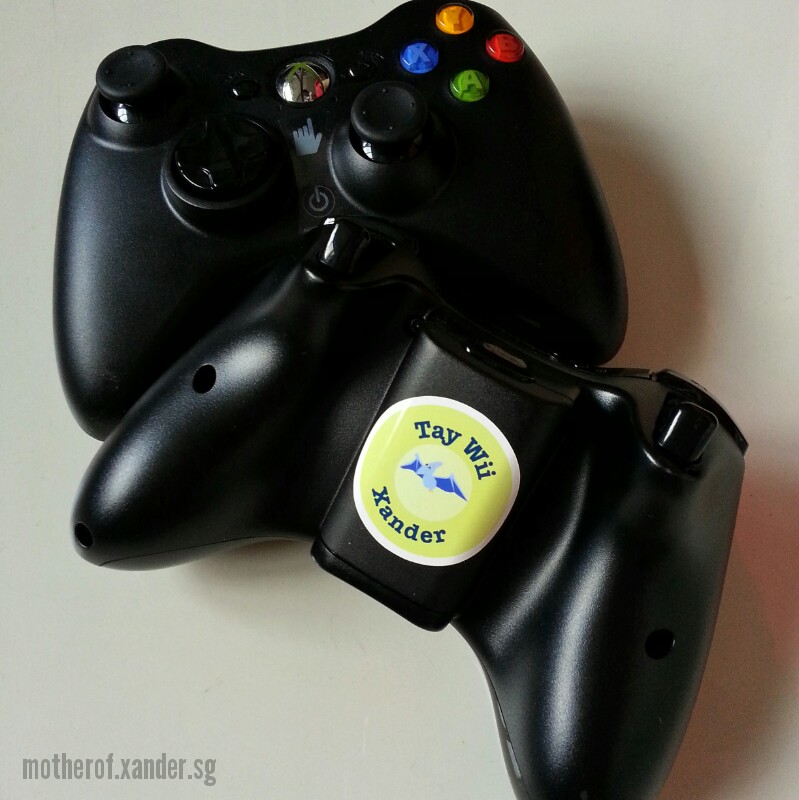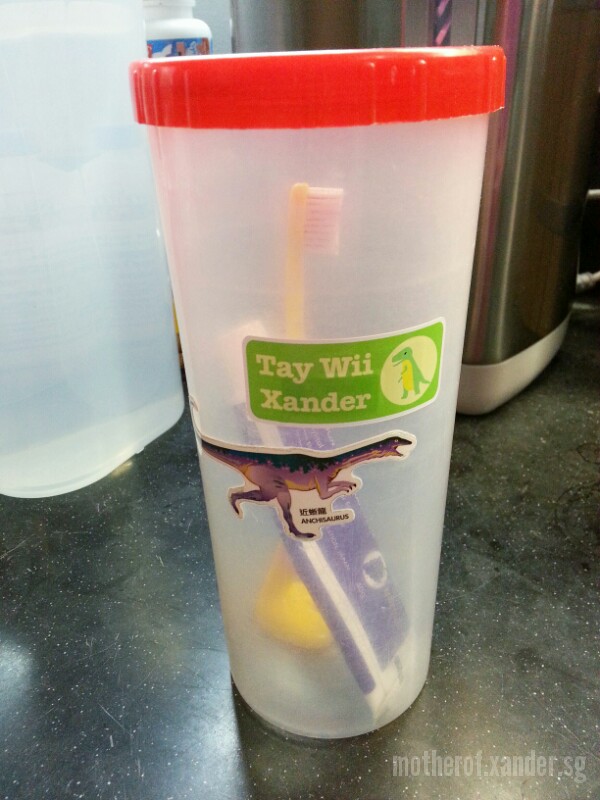 Because it's waterproof, I don't have to reinforce the stickers with sticky tape anymore. I know they will stay on for as long as Xander doesn't decide to pick on them.
The Child Label website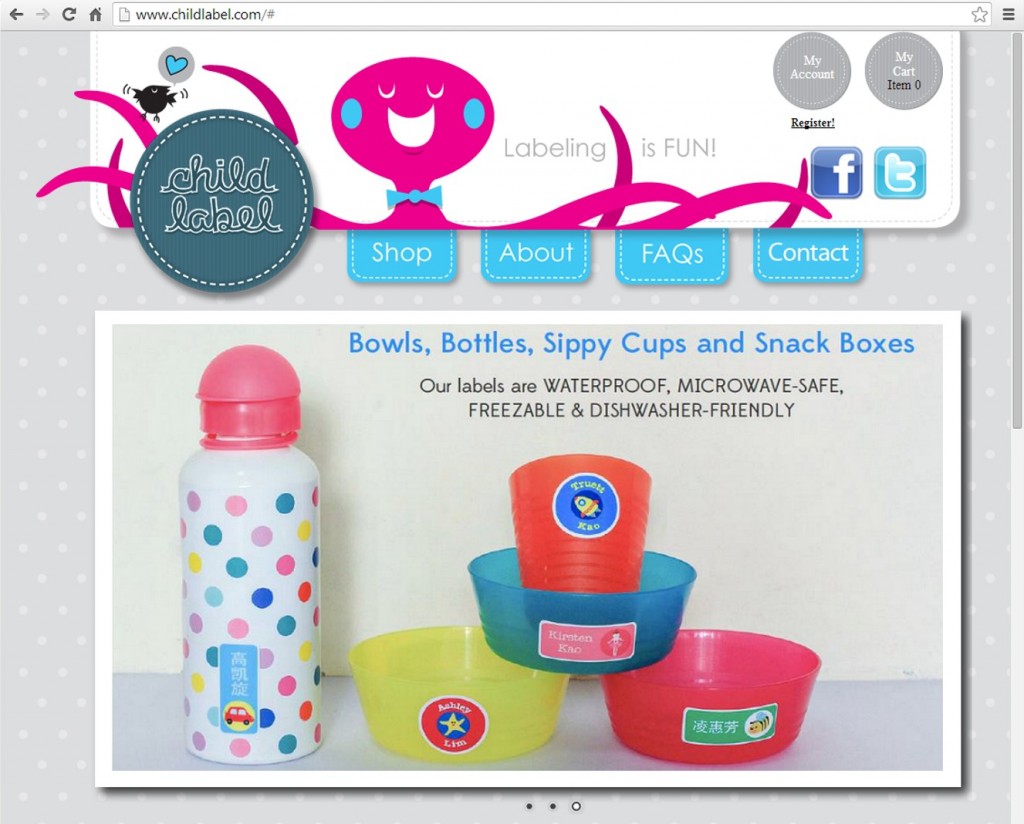 The website is easy to navigate and instructions very easy to follow.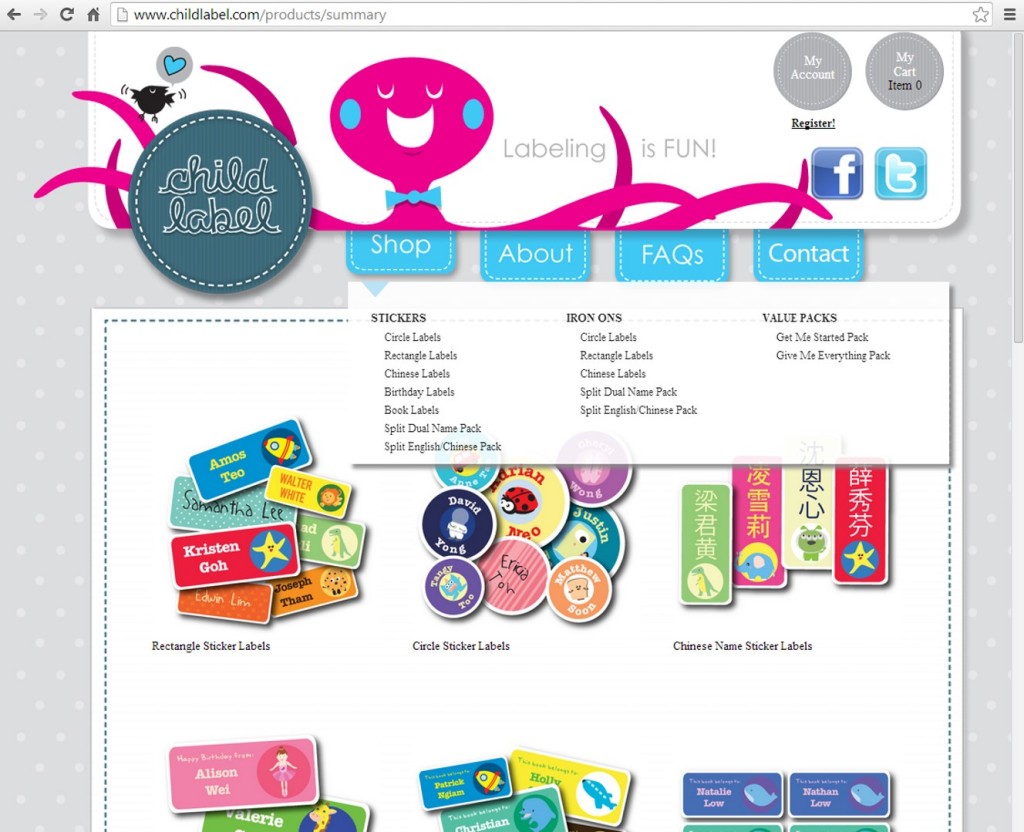 Something different from the other sticker sites is that Child Label offers customers the option of Chinese characters on the stickers. For someone like me who even now doesn't know how to write Xander's Chinese name, this is a really great idea. Check out the Split English/Chinese Stickers, they are very cute!
For your kid's next birthday, you could consider printing some Birthday Sticker Labels for the goodie bags. Easier than DIYing your own gift tags the night before, yah?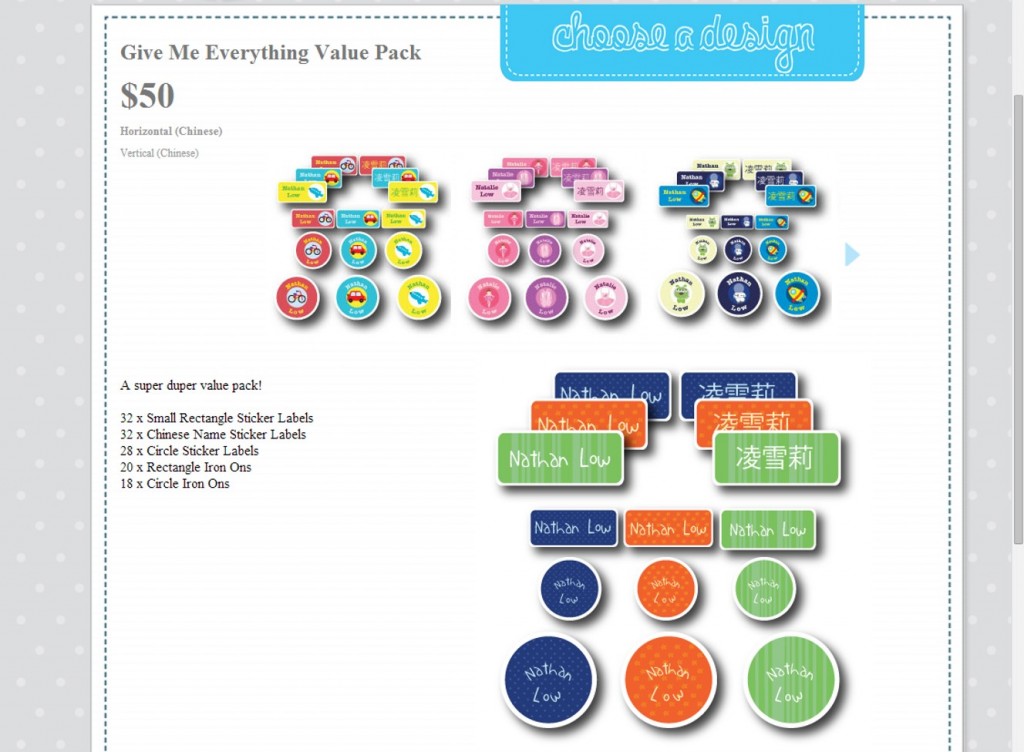 Ordering the stickers is pretty simple, just follow the on-screen instructions, key in the name you want to appear on the labels, choose your favourite design and the font. Then Add to Cart!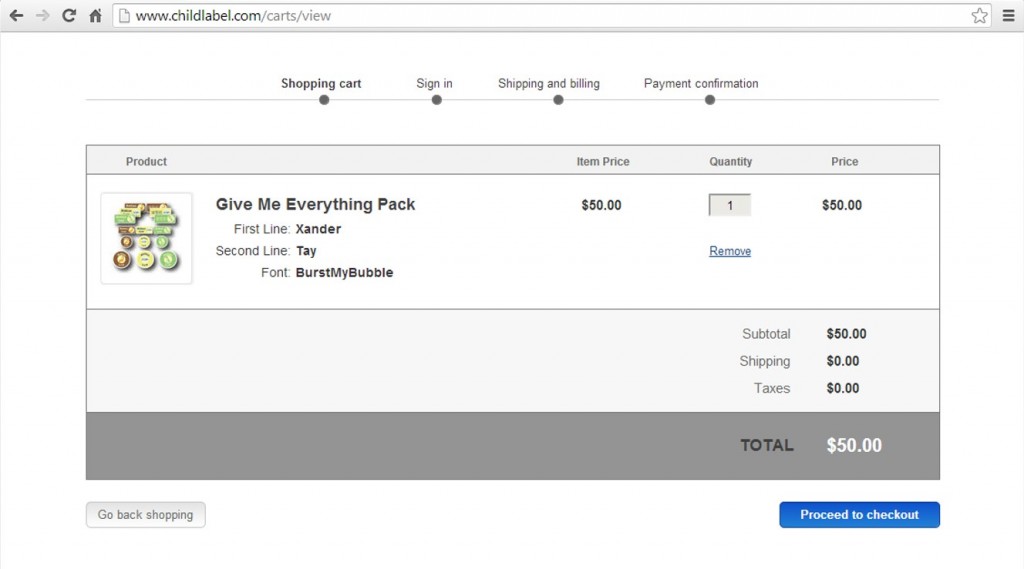 You will be directed to your shopping cart where you should check your order details and quantity.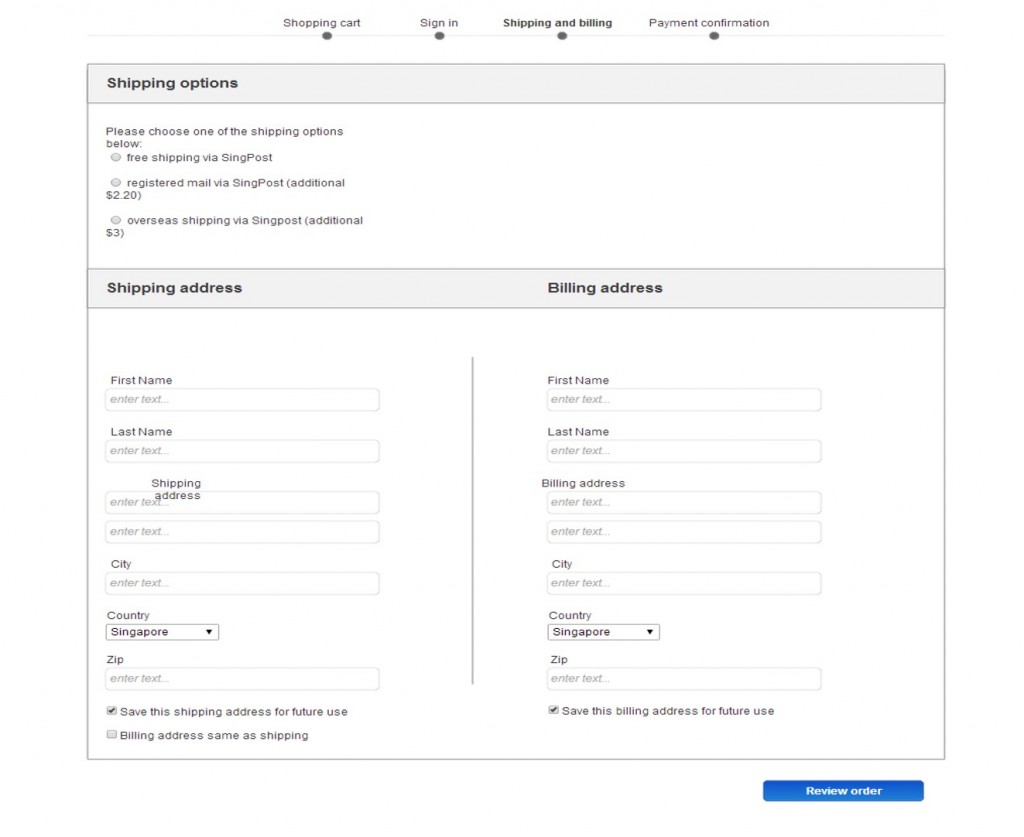 Don't forget to key in your Shipping and Billing addresses ah?
Conclusion
Overall, I like the design and quality of the labels. However, I hope they could consider combining both the English and Chinese names onto one label for their next set of designs. Then I don't have to paste 2 stickers like we did with Xander's little communications book. The teachers probably think Xander's mummy is damn kiasu to paste 2 big stickers on the small book. Hahaha!
Want to try it out for yourself?
Especially for all readers of Mother of Xander! 
Child Label will be giving away 1 set of Get Me Started Value Pack to ONE LUCKY READER!
Just follow the instructions on the Rafflecopter lah!
Contest ends on Sunday, 23 February 2014 at 11.59pm. Results will be announced on my Facebook page so you must to LIKE my page to know if you won ok?
_______________
Childlabel's website: http://www.childlabel.com/
Childlabel's Facebook Page: https://www.facebook.com/childlabel