Let's go… to Glee Kitchen!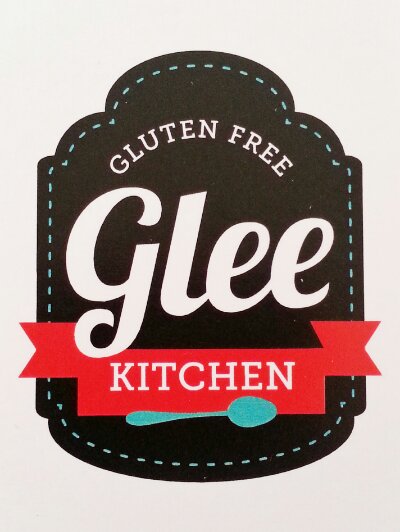 I was snooping around Facebook one day and I came across a conversation between 2 friends who were discussing about new places to explore in Singapore. So kaypoh hor? 😛 One of them mentioned Glee Kitchen (not to be mistaken with a hit TV show of a smilar name. GL-uten frEE. Geddit? Geddit?) a gluten free place situated inside Toa Payoh Central Community Club. Inside Toa Payoh Central Community Club? Small cafe ah? No leh. I saw on their Facebook page they had proper tables and chairs leh. Gluten free food nice ah? Not bland and cardboard like meh? I dunno. I nair had it before. Since The Husband recently had a health scare, lifestyle and dietary changes needed to be made. Besides eliminating sugar from his diet, going gluten free seemed like a good idea too. No harm trying mah. So I told him about this place that day, picked the little boy up from school and off to Toa Payoh we went!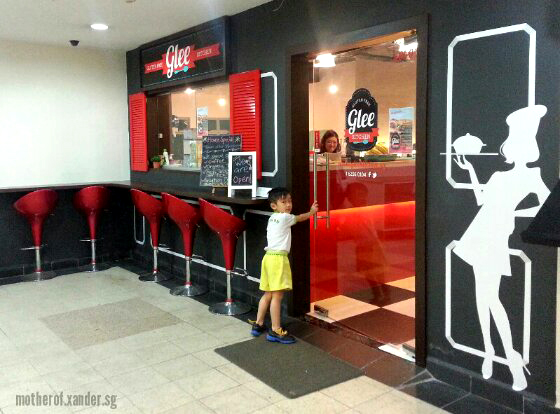 Glee Kitchen is a 100% gluten free, casual dining establishment. If you have a special request, let the friendly team know beforehand what your dietary restrictions are and they will discuss with you what they can or cannot do for you. Really lah, they are very friendly one!
The owner, Keirra, explained to me that when her children were younger they had specific dietary needs and going gluten free was the best option for them other than relying on medicines. She saw marked improvements in them physically as well as emotionally after the diet change. She also reminded me that a gluten free diet does not necessarily work on everybody as the effects and health benefits will vary from person to person. Luckily for her it all worked out very nicely. Unfortunately, back then, such places were not common and even the costly ingredients were pain to find locally. The ex-educator's dream was to set up an accessible place where she could serve affordable, healthy food and to provide a safe, quiet area for children with special needs to relax while their family members enjoy their meals nearby. When the space inside Toa Payoh Central Community Club was made available, they jumped at the opportunity to finally be able to kick start this dream with the restaurant. I was very thankful to have the opportunity to bump into Keirra while we were there and for her to take the time to share her personal experience with me.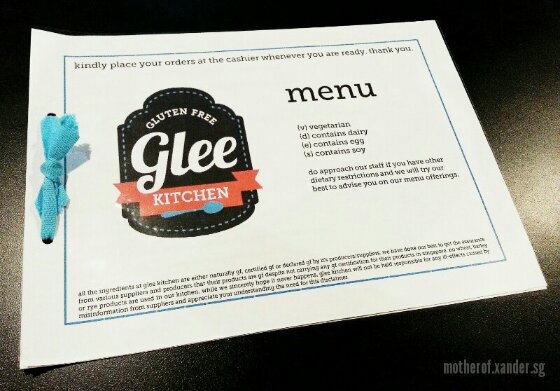 Sorry, I nair take picture of the menu inside. Too hungry and too pregnant to remember to do a lot of things lah.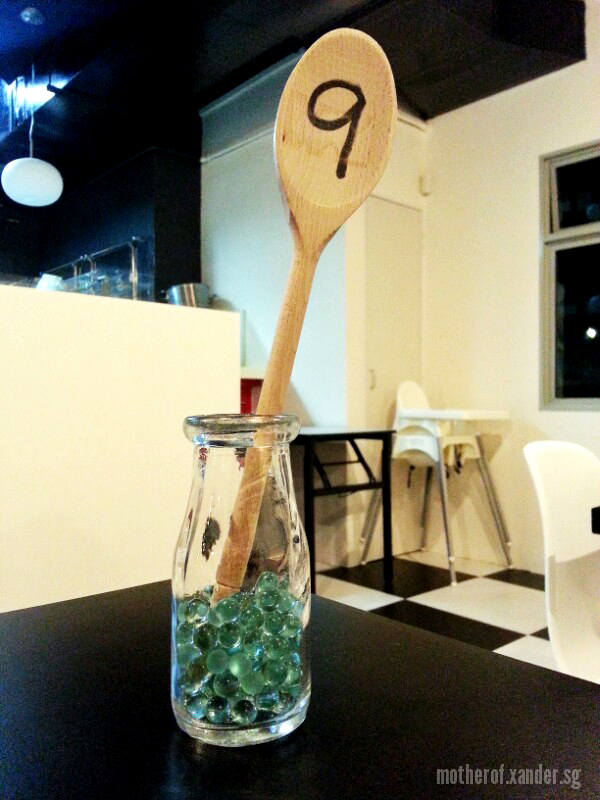 After you place your order at the counter (they also have a dessert display showcase), go and wait for your food at your table or go kaypoh see how your food gets prepared. It's a small setup and the kitchen is quite visible. But no lah, don't disturb them lah. Let them do their work in peace ok?
There are the food we ordered that night and they were ALL GOOD!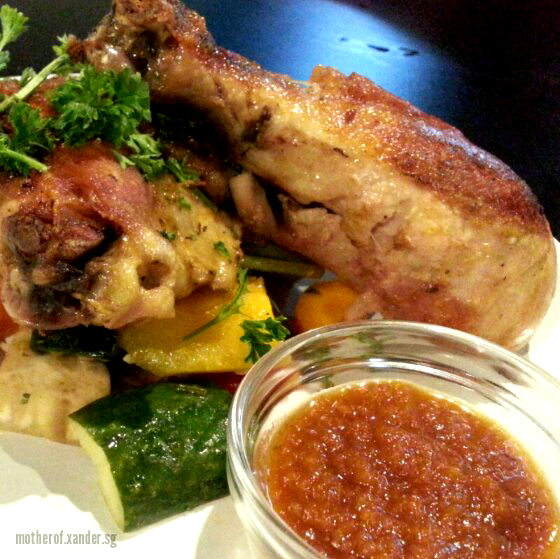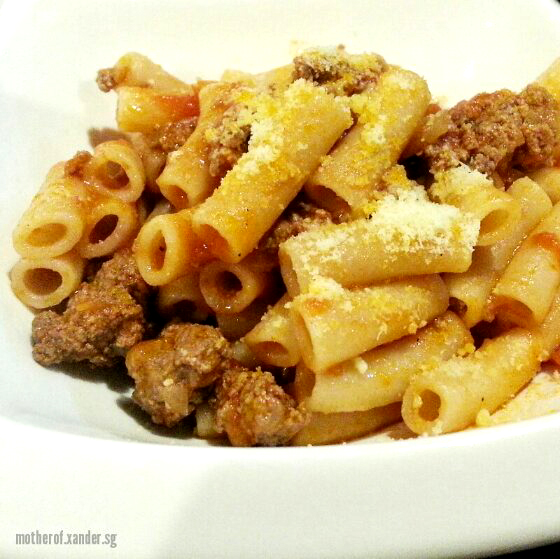 Update: The lady boss say this was Penne with Ragu Sauce.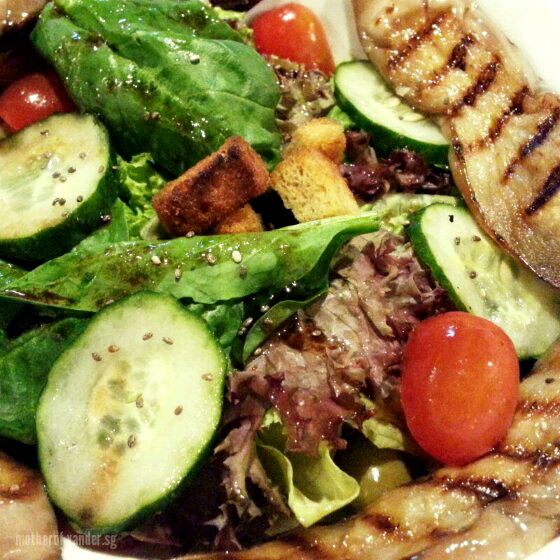 Update: The ladyboss say this was the Eggplant Salad.
We also had chocolate soy pudding or The Husband preferred to call it Chocolate Tau Huey. It was buelly good! Not too sweet, just the way I like it! Sorry no photo because I couldn't stop at the 1st bite and didn't think about taking a photo of it.
So, if you happen to be in the Toa Payoh area or looking for a nice gluten free place, try them out. Sincere food, reasonable prices, why not?
As Glee Kitchen is still relatively new, be kind ok? Do Like their Facebook Page for the latest offerings and updates.
Disclaimer: This is not a paid or compensated review. This is an honest, true to heart review of a really nice eatery. My family and I really enjoyed the food so I thought I should share a good find with all of you.
_______________
Glee Kitchen website: http://www.gleekitchen.sg/
Glee Kitchen Facebook page: https://www.facebook.com/gleekitchen
Operating hours: 
Tue – Fri: 11:30 am – 9:30 pm
Sat – Sun: 10:30 am – 9:30 pm
_______________
Linking with: