FOX Little Fashionista Styling Workshop
Earlier this month, we received an invitation to attend the FOX Little Fashionista Styling Workshop with fashion stylist Evon Chng. I was super excited and told The Husband "Let's do this! Sounds fun!" You might be asking "Kids need styling meh? Chin chye wear something comfortable and easy can already mah." True but why not wear something comfortable, easy AND stylish at the same time? I've been a fan of FOX for a long time so I know the clothes not only look cute but also super comfortable. I used to buy a lot of FOX tees and pants for Xander when he was a lot younger and he would wear them almost everyday. Besides, it won't hurt to pick up a tip or two from a professional stylist.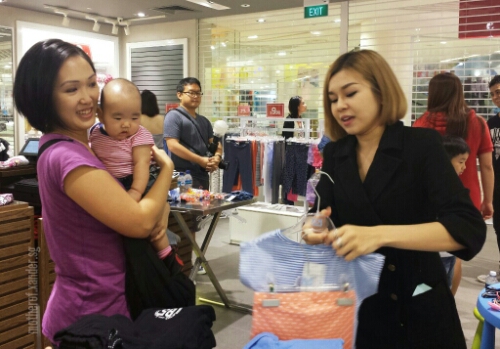 Evon and her team had already set aside some outfits for both Xander and Yvie (as well as for the other kiddie participants) beforehand. She had selected some really cute pieces from FOX's latest Fall Collection and showed us how to mix and match them to create different looks. Psst! I tell you a secret! I am lousy at mixing and matching. My solution for the kids' style is very simple: must have prints and no ironing required. Why MUST have prints? If the kids get themselves into a mess, it won't look too obvious mah. Ya lah. Lazy style lah. But you must admit its true. There is nothing more irritating than a milo stain on a nice plain yellow tee. Can't bleach it, can't hide it, can't stand it. I'm a bit OCD that way. Sorry I digress. Back to my fashionable chewren.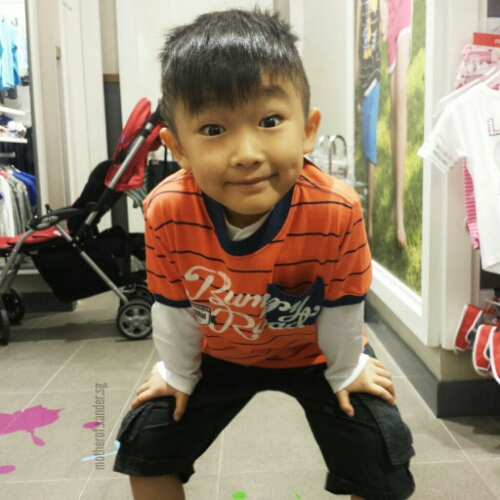 Here are the kids all styled up. Not bad huh?
So what did we learned at the end of the session?
1. There is more to life than MONOCHROME.
Sometimes it is good to mix it up with 2 to 3 colours at the same time. Not too many colours ok? You want to turn heads not rolled eyes.
2. Pile up in LAYERS.
Evon taught us that similar to adult fashion, with kids' fashion we can not only mix and match colours, we can also try layering different textures together. Xan wore a plain white long sleeved tee under a bold orange, short sleeve tee and the classic berms.
As for Yvie, Evon matched her nautical inspired tee with a pair of grey leggings and layered that with a pair of denim skorts. She later added the Minnie Mouse sweater from the Fall collection to create yet another look. So cute can?
3. SIZING it up
When your clothes don't fit well, you won't look good. Kids grow really fast and parents tend to buy clothes 2 sizes bigger so that they will last longer. I get that. But when your kid is swimming in his outfit he will end up looking really sloppy. Simple logic. Get the right size and your kid will look a heck lot better.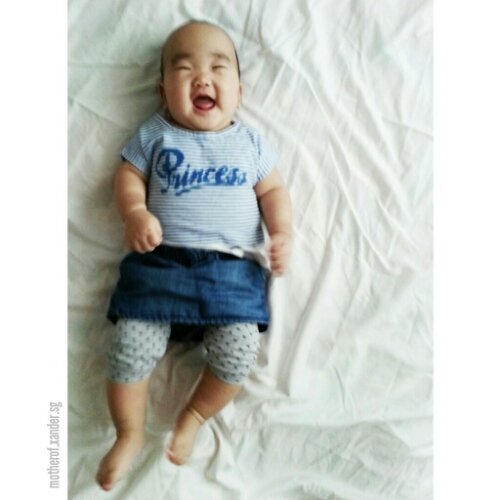 Do check out Fox Fashion (Singapore)'s Facebook page for regular updates, promotions, fashion and parenting tips.
Disclaimer: We received these 2 sets of outfits for the purpose of this review however all opinions are my own.