Let's go to… Dong Po Colonial Cafe
I was having the strangest cravings the night before and really really needed to get myself a slice of old school butter cream cake. I normally avoid butter cream at all costs because it tastes so…buttery. I guess all the breast feeding had caused me to have weird cravings for fattening, sugary treats that I don't normally like.
I've read about Dong Po Colonial Cafe from a couple of blogs like ieatishootipost and A Juggling Mum so I knew the retro cafe serves very affordable treats ($2 per slice of cake!) and most importantly, butter cream cakes! Since we had some time before dinner, we headed there for a quick bite.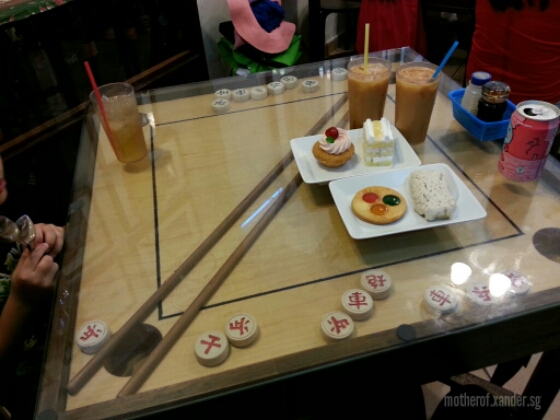 As I was laying everything on the table, a kid from the next table saw that we had also bought the same cookie she had moments ago. She turned around, looked at me dead in the eye and said "It tasted like medicine." Xander nodded enthusiastically and I was slightly embarrassed. Her mother also chipped in and said "Kids can't lie." Oh boy…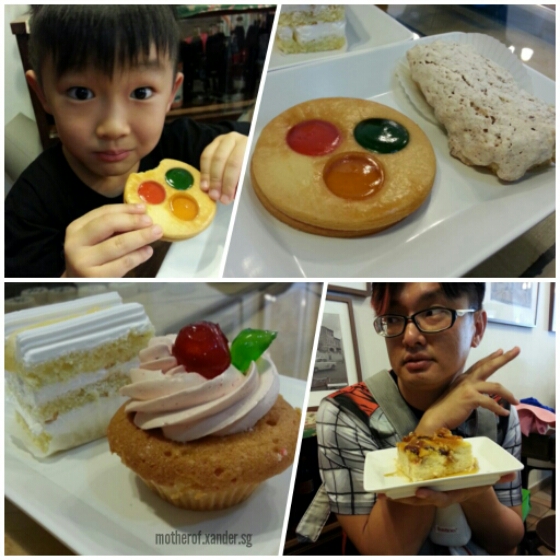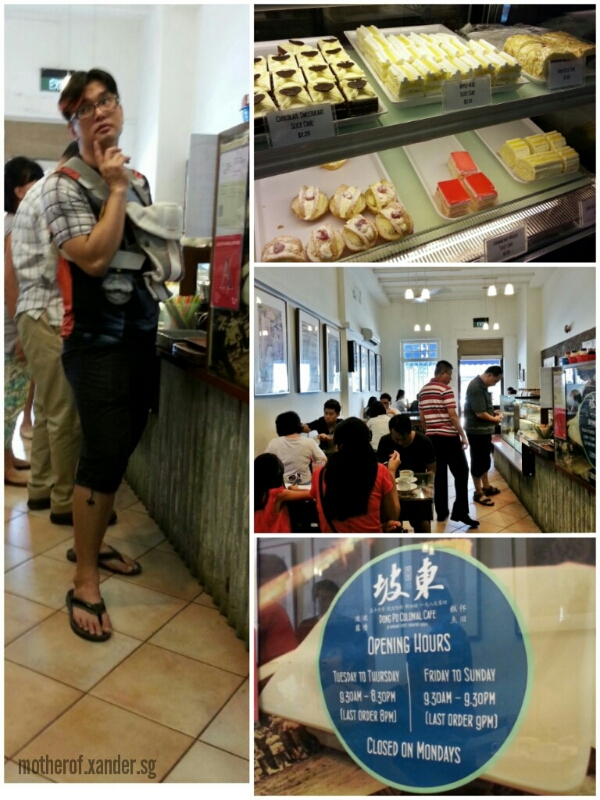 I'm no food expert but I will tell you how I feel about our experience at the cafe. The kids were right, I wasn't a fan of the cookie. I did however enjoy the cakes. They weren't exactly the old school type I was hoping for but they didn't taste too bad.
When we were there, it was quite busy and the air-condition wasn't very strong. I was sweatin' buckets while drinking my teh peng (iced milk tea). Yvie wasn't too happy either so she was fussing quite a bit until The Husband had to bring her out for a wee walk until she fell asleep. Pampered lah my kids. We always have the air-con turned on full blast at home. 😛
Never mind them. I enjoyed myself nevertheless and will go back again to try the other stuff during their off peak hours.
Oh yes! These posters were the ones I was referring to in my earlier post that inspired my new blog look. I forgot to take a shot of it myself lah.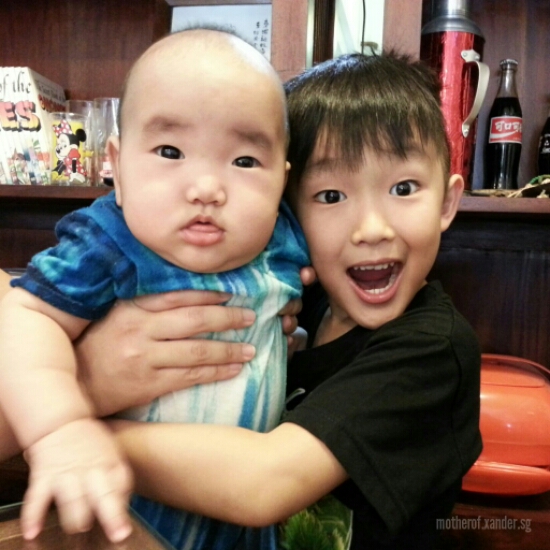 Dong Po Colonial Cafe
56 Kandahar Street
6298 1318
S198904 
Tue-Thurs 930am-830pm
Fri-Sun 930am-930pm
Closed on Monday