Let's go shopping… with Agape Babies (Review and discount code)
Review
I don't know anybody who doesn't do on-line shopping of any sort these days. Even my mother bought hard to find spare parts for her pressure cooker on-line. Okay, so The Husband made the purchase for her and got it delivered to her place but she knew they were available on-line and demanded we do it for her. I will give her credit just for knowing about it. My mardder so clever hor?
I was never a fan of on-line shopping because I was very skeptical about the security measures these web-stores have with my banking information. You don't know what funny business these hackers can do right? Then I was forced to stay at home during the last few weeks of my pregnancy with Yvie this year and I was desperately trying to buy replacement parts for an old breast pump before I pop. The only way I could do that without having to waddle around town with my huge belly was to buy them on-line because hitting the stores was an impossible task when you ballooned into the size of a whale.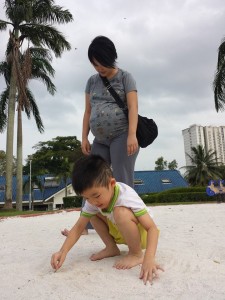 Within weeks, what started out as just shopping for the tubes and breast pump flanges slowly expanded to other stuff like underwear, food, books, craft kits, second hand changing station and a foldable lounger thingy (For The Husband. So he didn't need to sleep on our broken sofa for the entire 28 days of confinement). I went slightly mad with shopping in bed during my confinement month and almost bought a 3 seater sofa just because it looked "pretty". Ya. Mad right? It was too damn easy to get carried away!
Agape Babies is one of these on-line stores that has everything you never knew you needed for your little ones. If you are looking for a gift for a friend who have just given birth, Agape Babies got you covered. They have a wide range of products to suit all budgets.
About Agape Babies
Since 2009, Agape Babies has grown into a multi-store which carries over 100 brands and 2000 products in store. Agape Babies specializes in California Baby products and they also carry diapers and milk formula of brands such as Huggies, Mamypoko, GOO.N, Friso, Similac, Gain IQ, Pediasure and more. As if they are not busy enough, Agape Babies has also partnered with Sunshine Kids to bring in kids fashion and even started a parenting blog, The Agape Lifestyle which shares neat parenting tips and tricks. For someone like me who is starting my baby on solid food, the simple recipes shared in the blog were a huge help.
Right now, Agape Babies is offering free courier delivery with $80 spend and a free gift given with every $120 purchase.
Do sign up for their newsletter to stay tuned of promotions, contests and giveaways. Also, first time customers get to enjoy a $10 gift voucher upon each successful signup. Terms and conditions apply. 
You can find Agape Babies on Facebook as well as Instagram.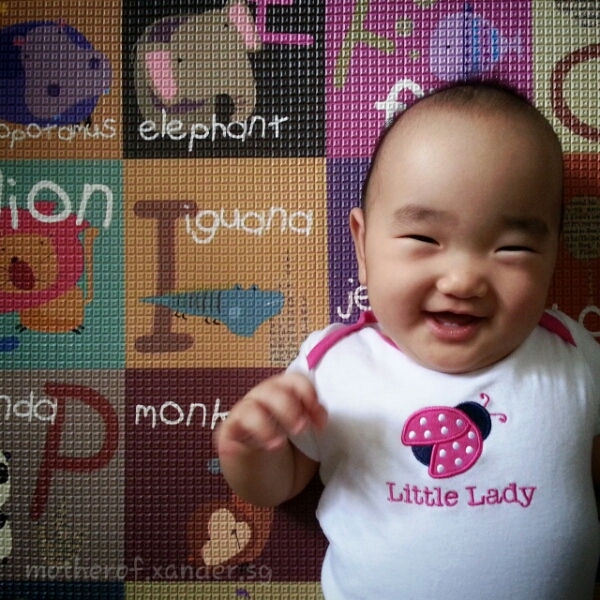 Especially for all readers of Mother of Xander! 
Simply quote my blog name "motherofxander" to be entitled to a 5% discount! The code is valid for 4 weeks from 28 October to 25 November and it excludes breast pumps, diapers, milk and sale category items.

Disclaimer:
Mother of Xander received some shopping credits courtesy of Agape Babies for the purpose of this review. As I had (obviously) exceeded the credit amount, I topped up the rest from my own little pocket.  All opinions are my own.