Let's go shopping with… Lazada.sg (Review and giveaway)
Review

Yvie started on solids a couple of weeks ago and I was quite determined not to rely on ready-made baby foods like I did with Xander when he was her age. Sure it is more convenient to heat up that bottle of broccoli purée and it is certainly not poison. I told myself if I can prepare most of her meals from scratch I would because there is nothing like home-made food made with fresh ingredients and with no preservatives. In order to do that, I needed a new blender/grinder but something simple and doesn't cost an arm or a leg.
Thanks to The Wacky Duo's post on Lazada, I found the perfect one and it was on sale for only FORTY DOLLARS! PHUWOAR! How to say no to $40?? I figured even when Yvie doesn't need to have puréed food all the time, I can always use it to make frozen margaritas. For myself. Teeheehee! Wasting no time at all, I used the Lazada app to make the purchase and 2 days later it was delivered to my doorstep . Whee!
Now that I have the blender, what other nifty gadgets does one need when they have to feed a hungry messy baby? Here are 10 items I like that are available on Lazada.sg.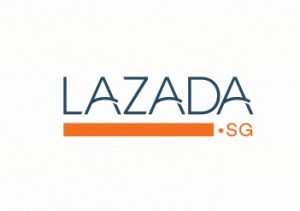 Mother of Xander (and Yvie)'s Top 10 Baby (related) Products
1. BOON Gnaw Multi-Purpose Teething Tether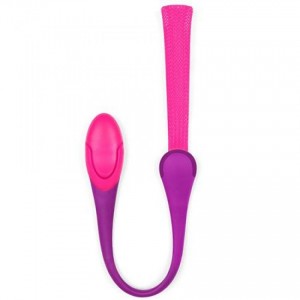 We saw one of our friend's baby using this during one of our meetups and we thought it was such a clever idea. It was so hard to find in the stores here but we found it eventually and it has served us very well. The BOON Gnaw Multi-Purpose Teething Tether ($13.90) holds on to teething biscuits pretty much the same way as the good old ancient Chinese finger traps. *gasp* Haha but it's true! It held on to her favourite Healthy Times Maple Teething Biscuits very securely, kept my baby busy and my pocket happy because we lose fewer biscuits now.
2. Thermos Foogo Food Jar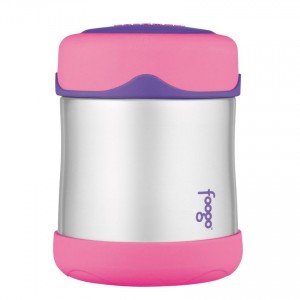 Instead of relying on ready-made jars of baby food, most parents in Singapore prefer to prepare their own. The Thermos Foogo Food Jar ($49.00) keeps the food warm for hours while on the go. When my son was younger, I used to pack his food into a similar thermos and it was so convenient to be able to feed him warm food anywhere we went.
3. PUKU Baby 3 in 1 Snack trap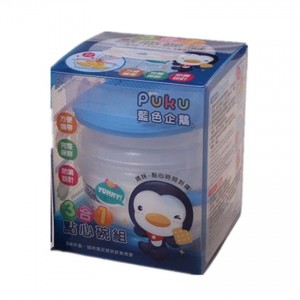 The PUKU Baby 3 in 1 Snack trap ($29.90) is great for toddlers who are learning to self feed and it helps to keep them busy while keeping the snacks in. The strainer lid is useful if you need to drain off excess liquids in your baby's dinner.
4. Philips Avent Combined Steamer and Blender Value Pack
If we didn't have our current steamer, I would've definately bought this. Philip Avent Combined Steamer and Blender Value Pack (Special price $199.00) not only includes the ridiculously convenient steamer/blender, it also comes with utensils and storage containers you need when you are introducing solids to your child. You might tell me "What's the big deal about this steamer? My wok also can steam carrots what?" After steaming the food, all you need to do is to turn the jar around and you are ready to blend. No need to transfer to another gadget and less clean up to do. So easy ah? I also say.
5. Philips Avent Straw Cup 260ml 12m+
I like the design of the Philips Avent Straw Cup 260ml 12m+ ($19.00) because not only was it leak-proof, the twist-lid also kept the straw clean.
6. Chicco Chicco 360 Hook On Chair Lime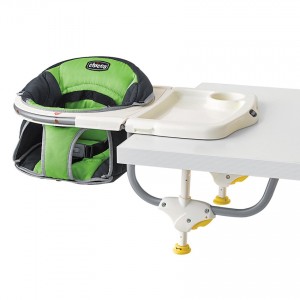 The Chicco Chicco 360 Hook On Chair Lime ($179.00) works on most tables but best with the sturdy hawker centre tables which are usually nailed to the ground. Not everyone I spoke to about hook on chairs agree on its practicality. Some said its a waste of money since it was only going to be used until the child hits about 16kg or until their chunky thighs can't squeeze through the leg holes any more. Others said it was a lifesaver when they travel to places which don't provide high chairs like most hawker centres in Singapore. I like it because the seat is removable for washing and very portable.
7. Paderno World Cuisine Spiral Vegetable Slicer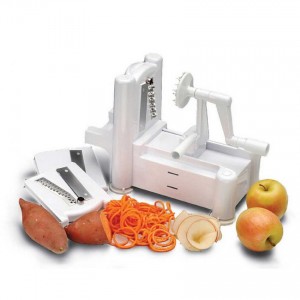 For picky eating toddlers, the Paderno World Cuisine Spiral Vegetable Slicer ($109.00) can create curly fries with sweet potatoes in minutes! You can also use it to slice zucchinis to create raw pasta! Mix it up with some light seasoning and serve the healthy dish to the little carnivores. They won't suspect a thing! You could also use the fine blade to slice up some vegetables for Chinese New Year's Lo Hei! Huat ah!
8. Morries 1.0L Electric Lunch Box
Do you know you can cook your toddler's rice porridge with the Morries 1.0L Electric Lunch Box ($33.90)? I can already picture you using it during your short trip to Bangkok. Pop in some chopped vegetables, rice and water. Go take a shower or do whatever morning rituals you need to do while it cooks. After it is done, pour it into the Thermos Foogo Food Jar and you are ready to conquer the malls!
9. I-ROVA Robot Vacuum Cleaner XR510A
Mealtimes with small children can be a real messy affair. I've tried lining the floor under the high chair with newspaper and plastic sheet but of course the kid will drop/flick/projectile vomit the food OUTSIDE of the safe zone. Sigh. Can you imagine having an I-ROVA Robot Vacuum Cleaner XR510A (Special price $685.00) in your house that will vacuum AND mop up the mess for you? Shut up and take my money already!
10. Krupp NDG Circolo FS Red
Of all the items in this list, THIS, is the most important of the lot to me. Technically it's not a baby product but many mummies around the world will agree it should at least be considered. Coffee! I love coffee! Hot ones, cold ones, cheap ones, atas ones, I can't do without it. I never stopped drinking coffee during my 2 pregnancies either and I don't feel guilty about it because my gynaes say as long as I don't exceed 4 (or was it 5?) a day I should be fine. My babies turned out fine too. Hehe! Having to wake up every 2 hours every night to feed the baby, the first thing I would reach for before I start my day is a good, piping hot cuppa. Like my mummy once said "If don't drink kopi at least once a day I will, dunno why, feel very blur blur leh." Being a good daughter I am, I agree. Once the caffeine kicks in I'm as good as gold, ready to roll! The Krupp NDG Circolo FS ($339.00) can prepare hot or cold beverages at the touch of a button. No need to run to fancy schmancy coffee joints. Your kitchen is a fancy schmancy coffee joint now.
Shopping with Lazada, Southeast Asia's Largest online shopping mall, is so easy and they have such a wide range of products, you will be spoilt for choice.
Do sign up for their newsletter to get $10 instantly (minimum spend of $50) and Like their Facebook page to receive regular updates on promotions and events.
November Special!
Check out Lazada's Online Revolution Singapore on 11 November where they have 1 flash sale every hour! How about trying your hand at winning your shopping wishlist?
Especially for all readers of Mother of Xander!*
5 $30 shopping vouchers are up for grabs and you can win one for yourself just by following all 3 of the instructions in the Rafflecopter below. Don't forget to take a quick read of the Terms and Conditions in the Rafflecopter too.
Contest ends on Sunday 16 November 2014 and I will announce the winners here on Monday 17 November 2014. Good luck!
Update (17/11/14): The giveaway has ended and Lazada.sg shall be in touch with you soon. Thank you for your support!
Disclaimer:
Mother of Xander received credits courtesy of Lazada.sg for the purpose of this review, however all opinions are my own. Prices are correct at time of publishing.