The DIY t-shirt challenge that took (almost) forever.
What do you do if you received a set of cute t-shirts for your family but it doesn't come in baby sizes? You DIY and create something cute for her of course!
I received a set of t-shirts by The Animal Project from a dear old friend about *whisper* 3 months ago and he challenged me to rehash the kids' tee into something cute for Yvie. Never done anything like this before but I was willing to try. I honestly thought it was going to be a piece of cake because it was supposed to be simple and no brainer and of course, it didn't happen that way. I eventually got down to it recently and VOILÀ! You have got to see it! It's so cute I could dieeeeeeeeee!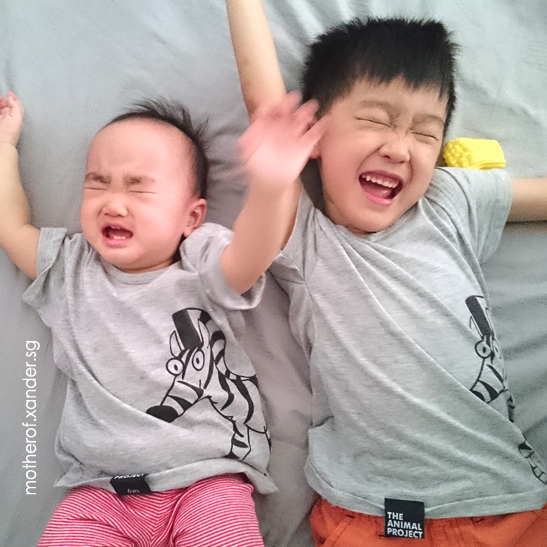 Here's a shoutout to the young artist of the zebra t-shirts, Tay Jun-Yi.
Jun-Yi loves to draws myriad of animals in vicarious situations. The art reprint of his drawing "Animals in 10 minutes" has been a sell-out item in our merchandise range. Jun Yi engineers subtle nuances of social interactions among the animals he draws, although he himself rarely takes the initiative to partake in such social interactions. – Information taken from here.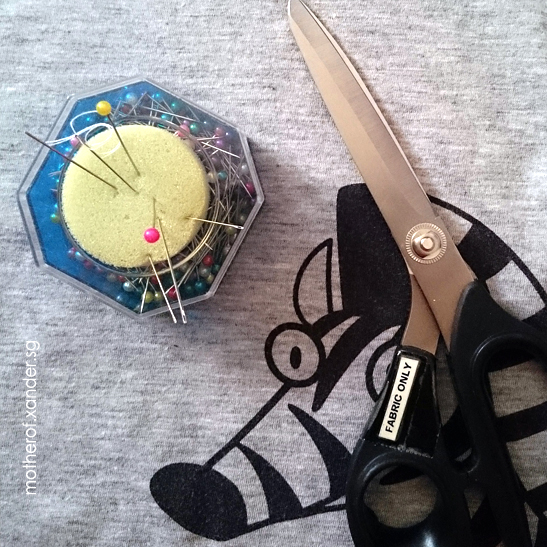 I found this video and it was meant for adult size tee. Of all the t-shirt DIY projects I found, this is really the easiest and the cutest. So cute I might make one for myself just to match Yvie's. Teeheehee! Here's how to make it.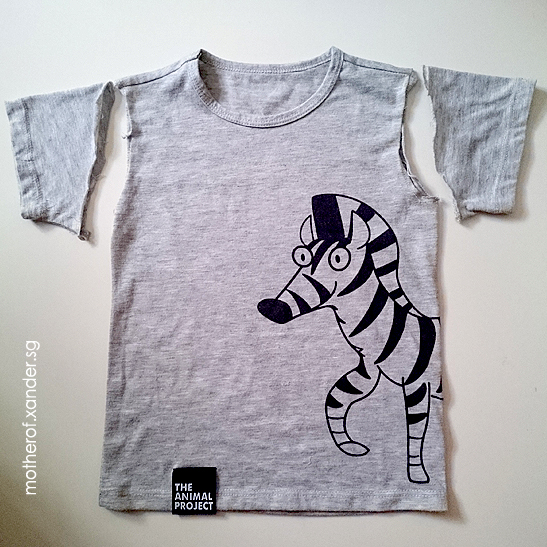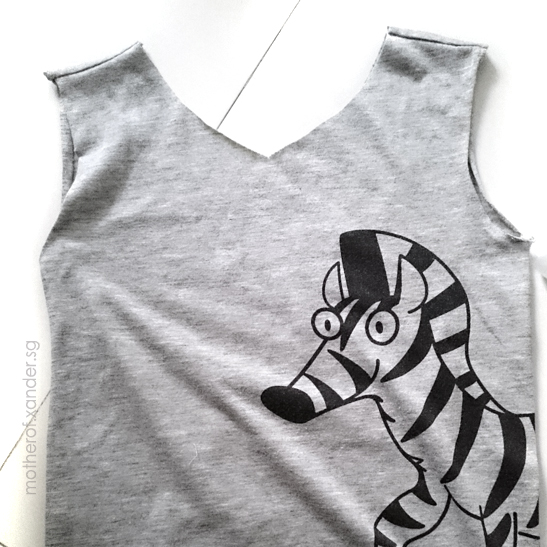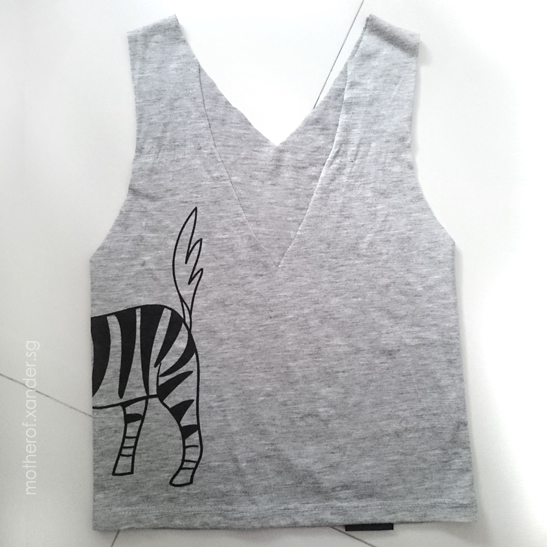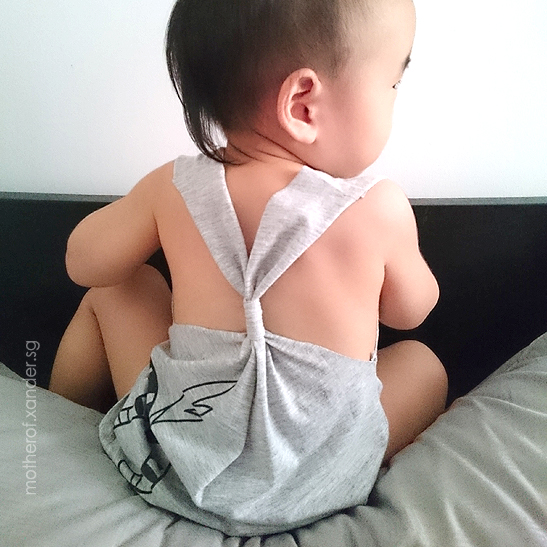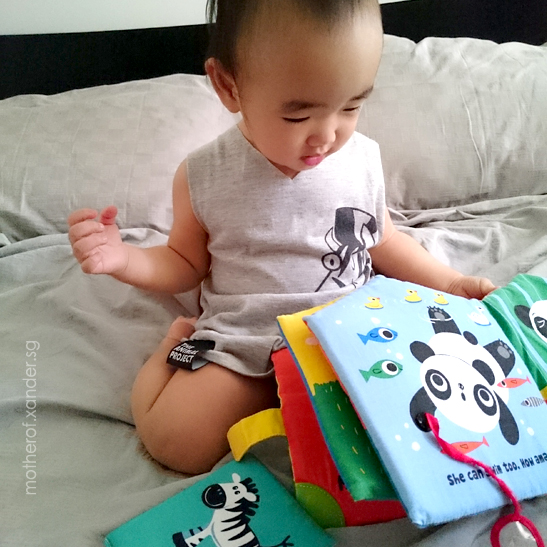 A huge sigh of relief (and a tiny pat on my back) that the T-shirt challenge is finally complete. My first DIY recycled t-shirt project leh! Woots! Next on my To-Do List, take a family shot of us in the matching tees. Crossing fingers it won't take me another 3 months to do it. Ha. Ha.
I highly recommend that you watch the Youtube video for clearer instructions and images if you feel you are up to the challenge. It's really easy to follow, I no bluff you.
__________________
What is The Animal Project?
The Animal Project (TAP) is a social enterprise started by a group of parents and friends who want to celebrate, showcase and support the abilities of persons with special needs. Their artists earn royalties from the sale of product embellished with their unique illustrations and artwork.
The Animal Project Facebook Page: https://www.facebook.com/theanimalprojectsg
The t-shirts and other products are available for sale from the following sites:
Naiise – http://naiise.com/collections/the-animal-project
Pathlight eMall – http://emall.pathlight.org.sg/