Review: We are flipping with joy with Flip For Joy!
REVIEW
Once upon a time, there was a little girl called Liza. She was a naughty little girl who loved jumping over longkangs (Malay translation of drains), plucking weeds and drawing into her sisters' textbooks. She also hated Chinese with a passion because she thought all Chinese teachers were scary and possibly sent from Hell to punish her with 听写 every week. Her Chinese teacher was so confident in her incompetence in the language that she told Liza's daddy she was sure to stay back a year because Liza will never be able to pull her marks up in time. What a warm and wonderful woman she was eh?
One day, Liza decided she had enough of The Chinese Teacher's rubbish and told her daddy they needed to go shopping. "Buy what?" her daddy asked. "I want to buy Aaron Kwok cassette tape!" Liza shouted. "Who??" her daddy asked again while scratching his head. "Hong Kong singer. Everybody have. I also want!" Liza insisted. Why did it have to be THIS GUY? The guy sang with such a heavy Cantonese accent that it was impossible to know what he was singing without referring to the lyrics. The most unbelievable thing happened a few months after that. Liza's grades went from F9 to C6! Amazeballs!
But what is the point of this story? For a start, Xander is not the only one who struggles with the Chinese language. His laobu did too at his age. I would have definately failed my PSLE if not for an unorthodox learning method. Also, I thought I completely rid myself the need to bother with Chinese forever after I left school but fate is cruel: We are blessed with 2 children and therefore must go through it 2 more times. Ermahgerd…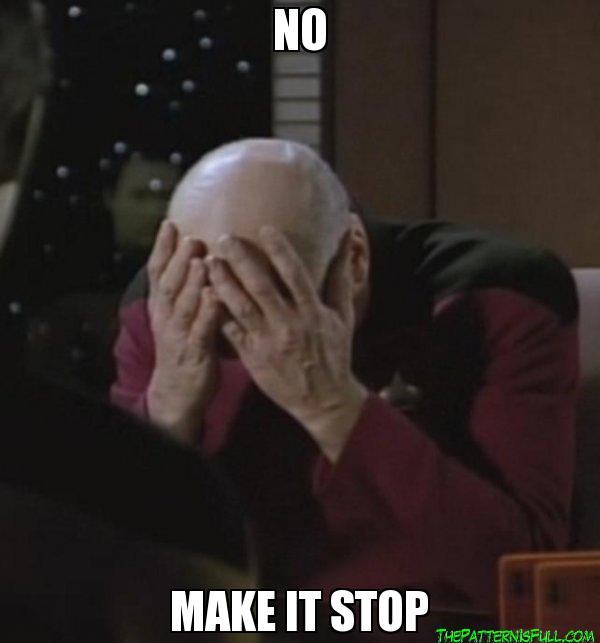 Since my last post, I received a lot of really good tips and tricks from our friends as well as words of encouragement that we are not alone in our struggle. The most common advice I got was to get my kids Chinese books. Nothing beats a good, engaging/entertaining paperback but Chinese books? I didn't even know where to start.
Enter Flip For Joy 乐翻天, a Singapore-based online children's bookstore.
What is so different about Flip For Joy 乐翻天?
1. They are book recommendations from a parent to another.
All the books were carefully picked by the owner, Meiru, who was an ex JC Chinese language teacher. A lot of time and effort have been spent on searching for books that are fun, exciting and engaging. She even do "test runs" of the books with her 6 year old before writing the sypnosis and recommendations in both Chinese and English so as to help parents choose the best for their children.
2. The books have categorized into 3 main categories: Flip for FUN, KNOWLEDGE, LOVE
Flip for FUN books are highly interactive and a whole lot of fun!
Flip for KNOWLEDGE are insightful and have rich elements of story-telling.
Flip for LOVE books help children love the important values in life.
3. Many of their books are not only bilingual, they are also best-sellers and award-winning titles.
You can find popular titles such as Dear Zoo, The Very Hungry Caterpillar, Brown Bear Brown Bear What Do You See, The Giving Tree etc.
4. Free delivery.
They offer free local standard mail for all orders and free courier delivery to your doorstep for orders S$50 and above.
I found it easy to browse for books based on the 3 categories and quickly picked a few I think the kids would enjoy. A couple of days later, the books arrived together with a few additional titles chosen by Meiru who felt will be just as great for them as well. Ex JC Chinese language teacher chose one leh! Sure good one!
Let's take a look at what we received in the mail.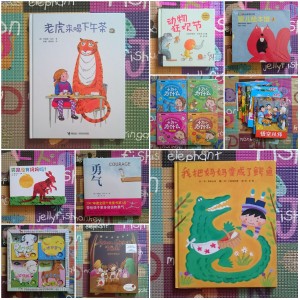 Yvie's favourite has to be 这是谁的声音?动物系列(4册) because these are sound board books. Almost indestructible and it come with animals sounds. What's not to love about them? She loved them so much that the horse has turned hoarse. Geddit? Hoarse horse?

婴儿绘本馆(3) is a collection of 9 short stories. Much like almost all books that are catered for children ages 3 years and below, the stories cute and relatable. The 2 audio CDs that came with the set were also great for car rides. 动物狂欢节 (a Chinese translation of a French children's story) was easy enough for C6 level Mummy to decipher and we had fun trying to predict what the animals would be dressing up as for the carnival.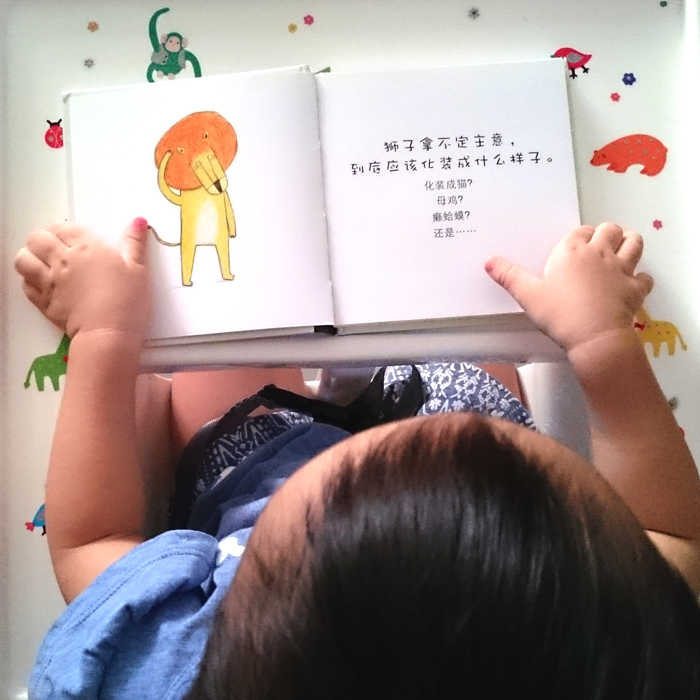 袋鼠也有妈妈吗 (picture board book) is the Chinese version of popular author Eric Carle's "Does a Kangaroo Have a Mother, Too? Of course they do — just like me and you!" Same trademark illustrations just in a different language. The simple rhyming and repetitive phrases were fun to read to the little girl. The boys had a lot of fun with 我把妈妈变成了鳄鱼 as you can see in the video below. For optimum effect, you need to get into character when you read this book folks because once you do, it is really quite hilarious. Of course lah! Mocking your mother is always hilarious mah.  
Mummy struggled and sweated a little while reading 十万个为什么(幼儿版,4册), 经典童话系列(5):西游记(10册) and 老虎来喝下午茶 because my Chinese is really, ridiculously lousy. When I got tired from checking what the words are with my smartphone app the 124th time, I decided to anyhowly pronounce it the way I see fit. I thought the boy won't know the difference but eventually even my conscience couldn't tahan my nonsense. I really need to brush up on my Chinese. *gulp*
I also chose 勇气 Courage and 亚洲辛香宝贝(4册套装)Asian Spice Kids (box set) because these are bilingual books and thought if he got intimidated by the Chinese bits, the English text might come in handy. He ended up reading only the English parts when I left the room. Sigh. Alriiiight… We shall try these again another day then.
In conjunction with Flip for Joy's 4th anniversary in October, 
1. Flip for Joy will be offering 10% storewide discount for the month of October (until 31 October, Saturday 2359 hours)
2. Every $50 spent in October earns you one chance in their anniversary draw – four lucky winners will each receive a $50 book hamper. Open to readers worldwide.
3. To celebrate Children's Day, Flip for Joy will pledge $5 per order placed in October to Cerebral Palsy Alliance Singapore (http://www.cpas.org.sg) to "help uplift the lives of needy clients, whose families face financial hardship and have difficulty providing for the special needs of their disabled children."
So many reasons to shop at Flip for Joy and you will be doing a really good deed at the same time. Visit their website and check out their Facebook page as well won't ya?
Disclaimer:
Mother of Xander received some books courtesy of Flip for Joy for the purpose of this review, however all opinions are my own.