Review and discount code: Noo Trees? Noo way!
Review
A couple of weeks ago, we received a bag of paper products from the folks of NooTrees Pte Ltd. They had launched a range of sustainable and biodegradable bamboo-based wet wipes and tissue paper products to the mass consumer and commercial market in October 2015 and we were the cool few who got to try them out first.
In the bag, we found these goodies:
NooTrees® Facial Tissue, made from highly absorbent, 100% biodegradable, sustainable and BPA-free virgin bamboo pulp;
NooTrees® Toilet Tissue, similar to facial tissues, but made from higher quality BPA-free virgin bamboo Eco-Luxe pulp;
NooTrees® Bamboo Hand Face Family Wet Wipes, made from spun-lace bamboo fibre, containing botanical extracts that make the wipes hypo-allergenic and soft on the skin;
NooTrees® Cleansing Treatment Wipes with Eco-Dot© Technology, a range of three textured wipes with special biodegradable exfoliating dots:
– Aqua Skin© moisturising wipes with added hyaluronic acid, Vitamins A & E and Omega 3 & 6;
– Spa Skin© with added essential oils for relaxation;
– Age Impact© anti-ageing wipes with added Q10, peptides and antioxidants.
Bumboosa Baby wipes, made from renewable, bio-friendly 100% bamboo. Soft, absorbent and naturally scented with lavender and sweet orange essential oils.
Bamboo, the alternative, sustainable material.
With the inevitable global population growth, the demand for products like toilet paper also increased. Did you know 27,000 trees a day are cut down in the wood industry each day just to make toilet paper? When we lose so many trees, we lose not only the oxygen they were producing, but the carbon of the plant life and trees is often released into the atmosphere through burning (clearing) This is know as black carbon, or carbon emissions. This create the smog and haze many countries in Asia are currently suffering with. Unlike a tree, bamboo is a grass, it's self regenerating (meaning you can cut it and it will grow again) and being the fastest growing plant on the earth it is ready for its first harvest in as little as eighteen months after first planting. A tree will take around 25 to 30 years to mature. It also produces 35-40% more oxygen than the preferred tree of the wood pulp industry (Fir tree) as well as being supremely hypo-allergenic naturally.
According to NooTrees, their range of bamboo-fibre tissue paper and wet wipes not only present a viable solution to the larger environmental issue, but are also stronger, naturally hypo-allergenic, and more biodegradable than its polyester-based equivalent; its wet wipes are able to degrade in about 45 days in the landfill, compared to years taken by conventional polyester-based wet wipes.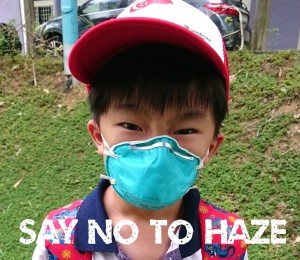 The Wet Wipes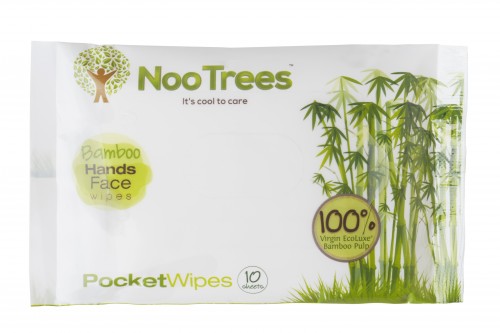 My verdict:
As convenient as the wipes claimed to be, I still prefer my fragrance free baby oil for make up removal and my cheapo facial wash as opposed to using the Self Spa wipes. I'm not crazy about the fragrance but my family don't mind the smell at all. The wipes smell a little like the facial toner I used when I was younger. My nose is so sensitive that I had to stop using my all favourite perfumes because I'll start out with a sneezing fit that eventually develops into brain numbing migraines that last for days. I am now so particular about smells that everything (laundry detergent, fabric softener, air freshener) and everyone (shower foam, shampoo, deodorant) in the house must pass the Liza's Sniff Test before I allow it into the house. Everybody's experience is unique so maybe it is more suitable for you than for me.
The Paper Products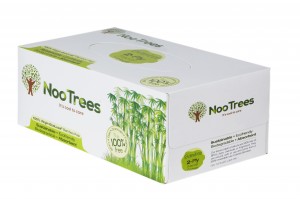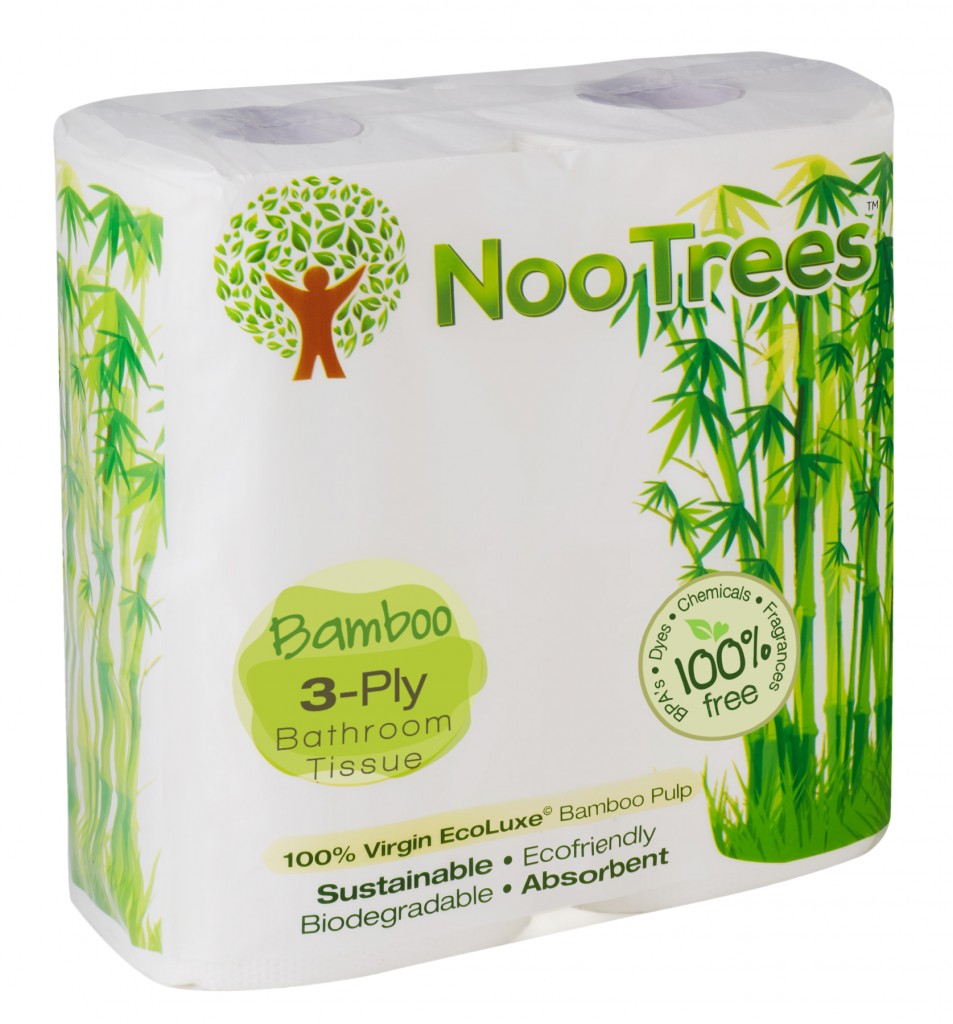 My verdict:
You won't be able to tell these were made from bamboo pulp because they felt like any regular tissue paper. They were a teeny bit rougher than the usual brand I used to buy but they are definately not sandpaper rough lah. That being said, since they don't feel any different, within budget, why not try something that is environmentally responsible? You feel good for not killing the forests and your bum will also feel good because well, erm, they get cleaned!
Especially for all readers of Mother of Xander
Here is a huge incentive to try these products today! Simply key in MOXGREEN to enjoy a 20% discount when you make your purchase from NooTrees.com! You will also enjoy free shipping for all orders over $50 SGD nett after discount has been taken. 
You can find NooTrees Pte Ltd via their website or their Facebook page.
Disclaimer:
Products were given for the purpose of this review. No monetary compensation was received however I will receive a 5% rebate on related sales linked from this post for the period of one month. All opinions expressed are 100% my own.