Media Invite: Pezzo Pizza Record Breaking Club Rainbow Pizza
Media Invite
On 3 June 2016, Pezzo Pizza and 70 children from Club Rainbow came together to create the largest dessert pizza in Singapore at NUS Sheares Hall. The monster pizza, officially measured at 1.95m, was quite a tasty sight.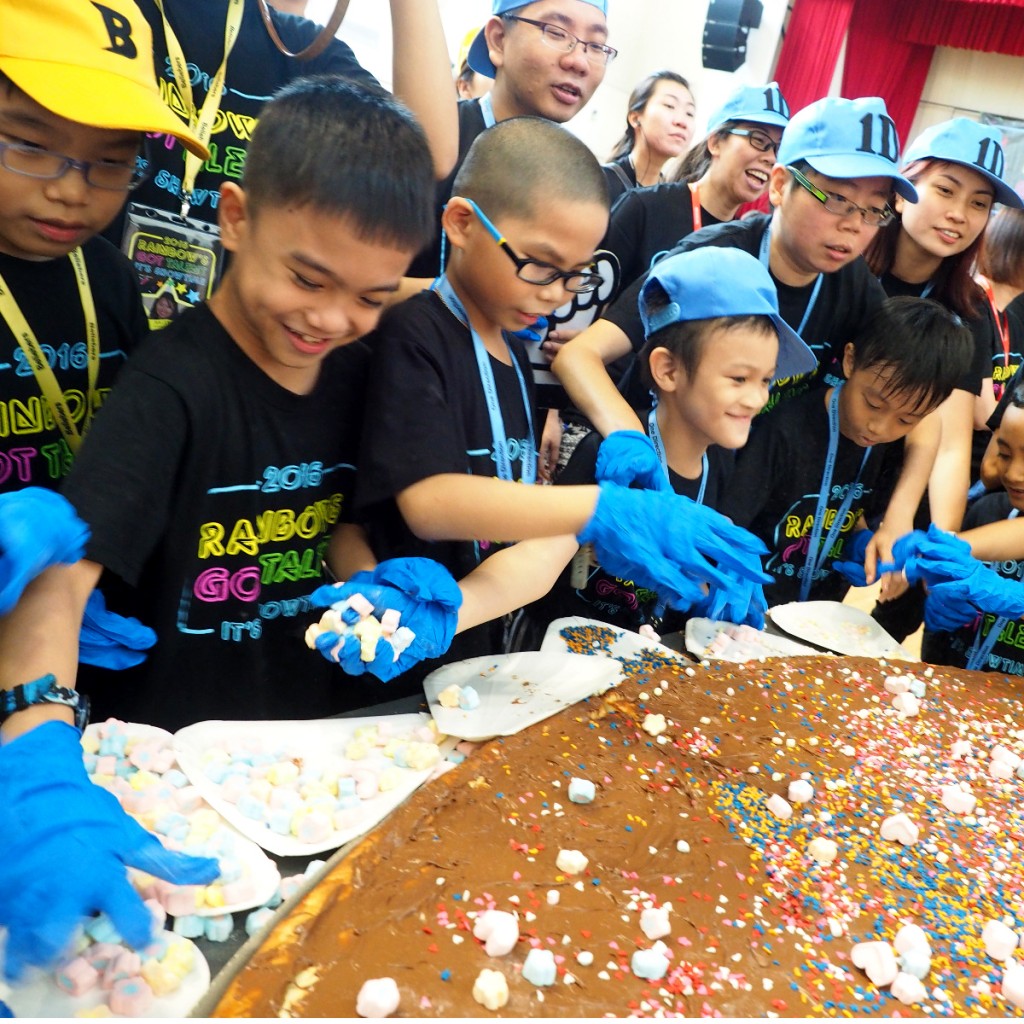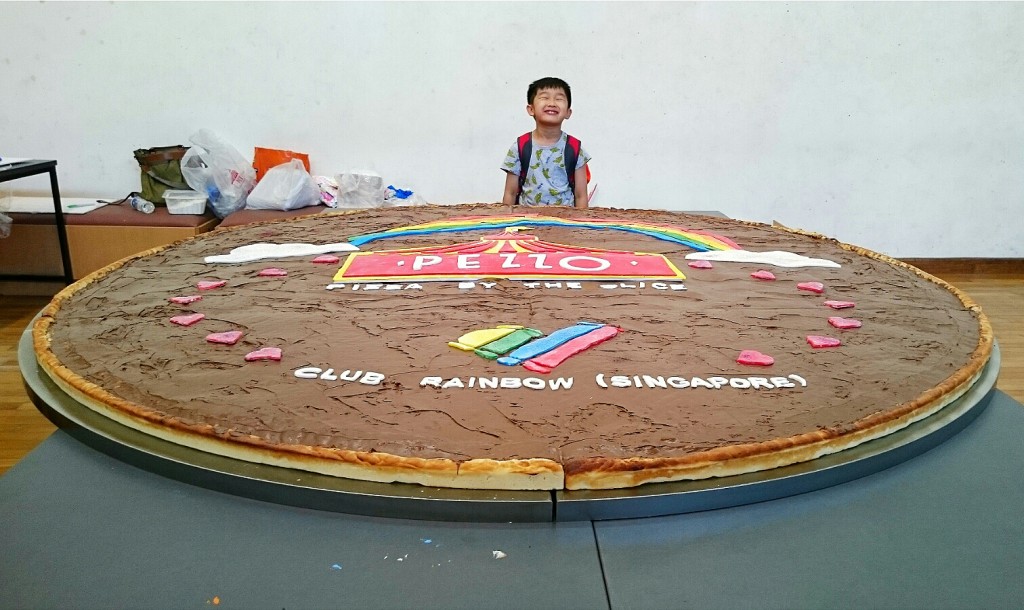 The dessert pizza was slathered with Nutella hazelnut cocoa spread, topped with caramelised bananas and marshmallows, and then finished with lots of heart-shaped sprinkles.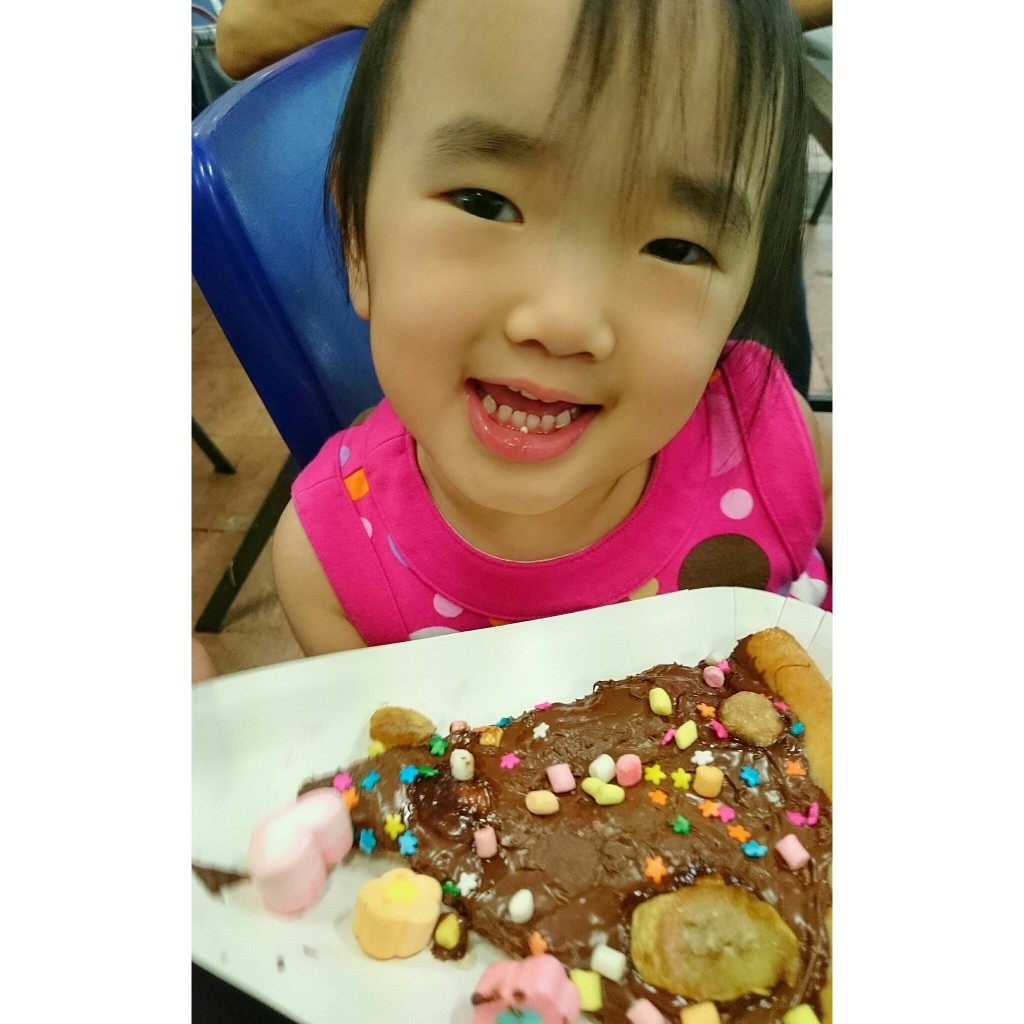 The Club Rainbow pizza (the smaller, regular sized version of course) is also available for sale at all 29 Pezzo Pizza outlets islandwide until mid July 2016. One slice of the Club Rainbow Pizza goes at S$4.90; three slices at S$12.90 and a full pan at S$24.90.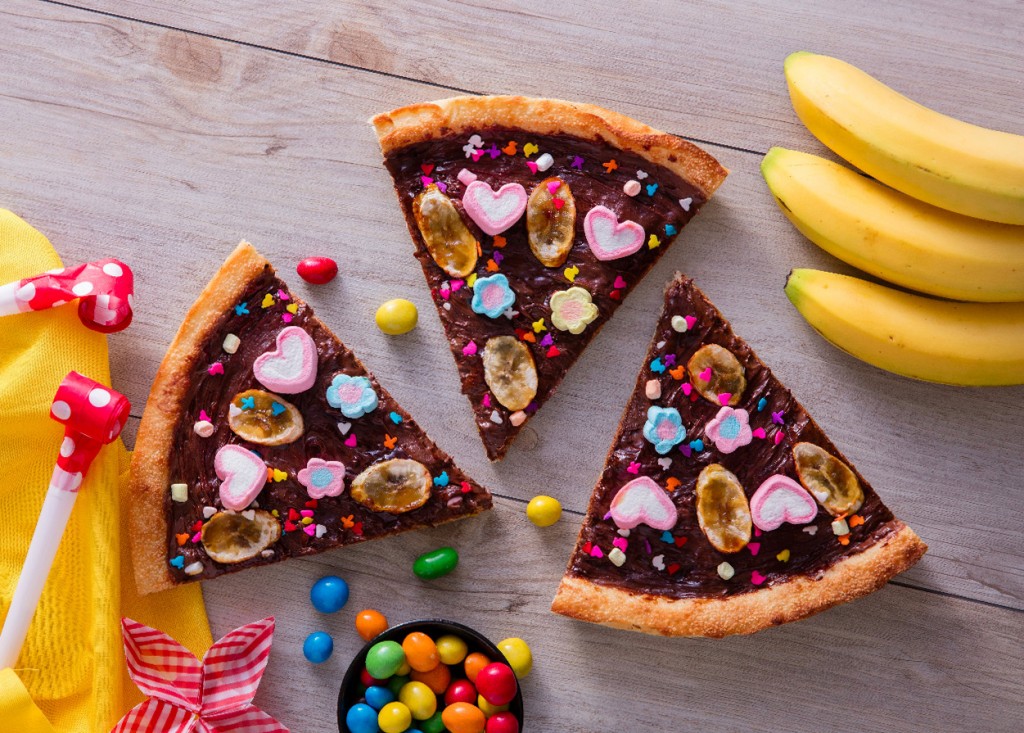 In support of the Club Rainbow Charity, part of the sales proceeds of the Club Rainbow Pizza will be donated to the Club Rainbow Charity. As an independent charity, Club Rainbow does not receive any financial help from the Government or other agencies. They rely totally on donations from philanthropic corporations and caring individuals to sustain their programmes. As such, the money from the sales proceeds will help to offset expenses it incurs from helping children with various chronic and life-threatening illnesses.
To date, Club Rainbow has helped more than 700 families, offering an array of free services including personalised counselling, group sharing sessions, social activities, tuition and financial assistance when necessary.
Purchase the Club Rainbow pizza and join Pezzo Pizza in giving back to society.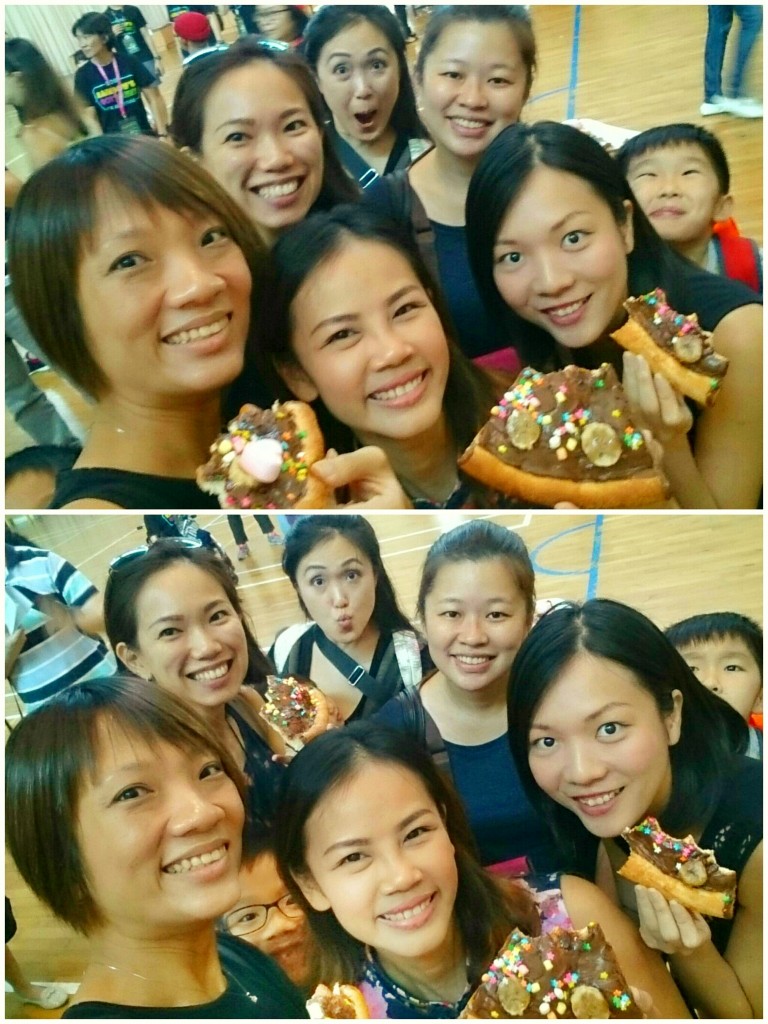 About Pezzo Pizza
At Pezzo, fun is a way of life. Our pizzas are inspired by the tapestry of circus life and they go by bold monikers such as "Big Daddy", "Meat Munchers", "Supremo" and "BBQ Bonanza", just to name a few. Located in prominent shopping malls around the island, Pezzo Pizza is where customers can enjoy piping hot handcrafted pizzas baked daily with fresh and premium ingredients. Best of all, customers can enjoy different kinds of pizza flavours at one go as our pizzas are sold by slices.
For a list of Pezzo kiosks, please visit http://pezzo.com.sg/locations/.
Facebook: https://www.facebook.com/PezzoPizzaSG.
Instagram: @pezzopizzasg
Disclaimer:
We were invited to cover the event and we were compensated for transportation. It was in a super 鸟不生蛋 (trans: Ulu/Remote) location hidden somewhere deep inside the belly of the NUS campus. Thank you for not letting me die in the blazing heat while walking my 2 kids to the location via public transportation.