Review: BlueTree Education Primary One Prep Workshop
Review
A few more days before Xander enters Primary One, the biggest milestone in all Singaporean child's life. Did you do anything unusual to prepare your child for primary school life? Many of my friends started prepping their kids since dunno how many moons ago. Some taught their kids how to buy food, count their change, learn to read time, others send their kids to enrichment centres to learn to read cheem-er books, do cheem-er math exercises, basically be 1 or 2 steps ahead of their peers so that the kids will have an easier time understanding what goes on in class. I like how this friend prep her daughter and I agree, sometimes it's not all about the books.
Frankly, I don't know how to prep Xander for primary school and reading my friends' Facebook statuses about their experiences made me quite nervous and even sweat a little bit. The Husband described our parenting style quite "Light Touch" and that I shouldn't worry too much since everything will naturally fall into place as the days go. I couldn't help but ask myself "Are all these prep work really necessary?" Apparently, yes. What does a child usually need to know before entering primary school then? Earlier this month, we were invited to attend the 3 days Primary One Prep Workshop by BlueTree Education Learning Centre. I thought the timing was perfect and why not give it a try.
I can hear you ask me, "3 days?? 1 day not enough meh? 3 days learn simi?"
"Plenty!" would be my reply to you.
"AROUND THE WORLD'S FAMOUS PLACES" Primary One Prep Workshop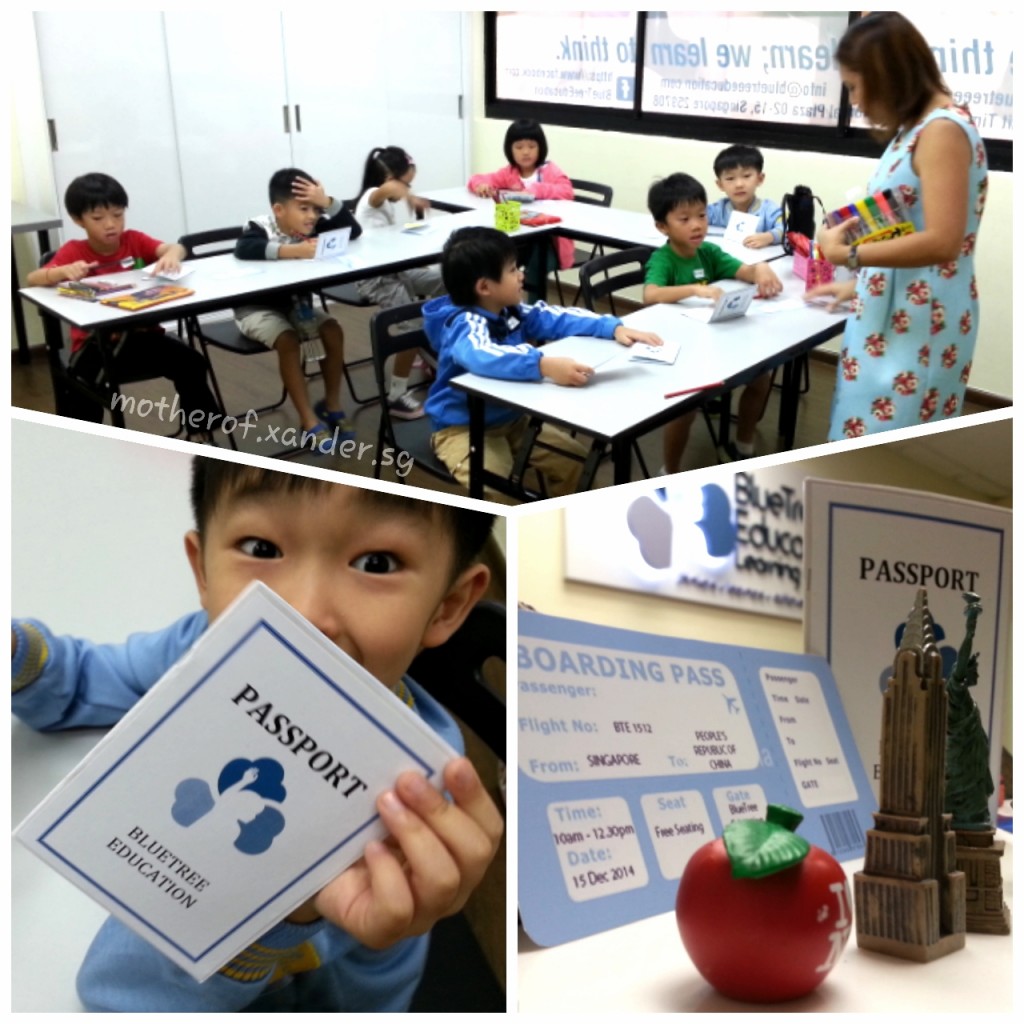 Using the world's famous landmarks, the 3 days, 2.5 hour workshop covered learning the fundamentals of the English language such as the parts of a sentence through stories and poems, as well as a host of foundational math concepts like shapes, symmetry and the number system. The little travellers were taken to China to climb The Great Wall, Italy to see Leaning Tower of Pisa and Egypt to learn more about the Pyramids of Giza.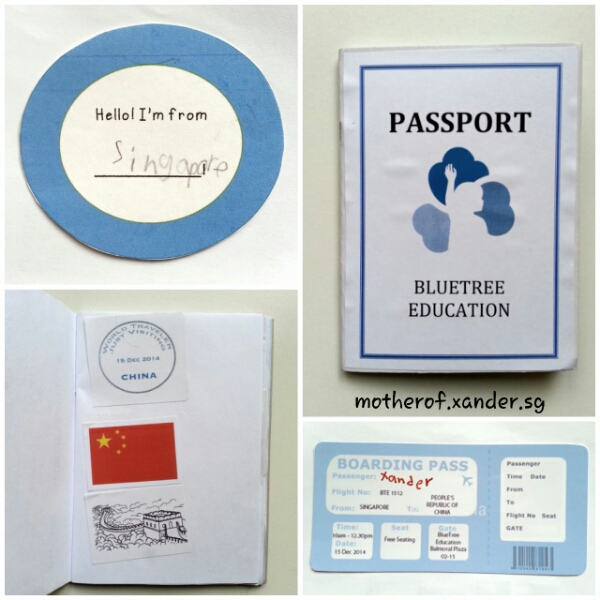 During the 3 days course, each young traveller was assessed on some basic skills and the teachers would feedback to the parents if extra attention should be given to whatever the child needs help with. Some of the basic skills are:
Listening to instructions from the teacher

Copying instructions from the board

Basic independent reading

Basic arithmetic skills
The average K2 child would have already learnt all these (and more) during their kindergarten years so it is just a matter of practising some more at home. Only if you wish to of course.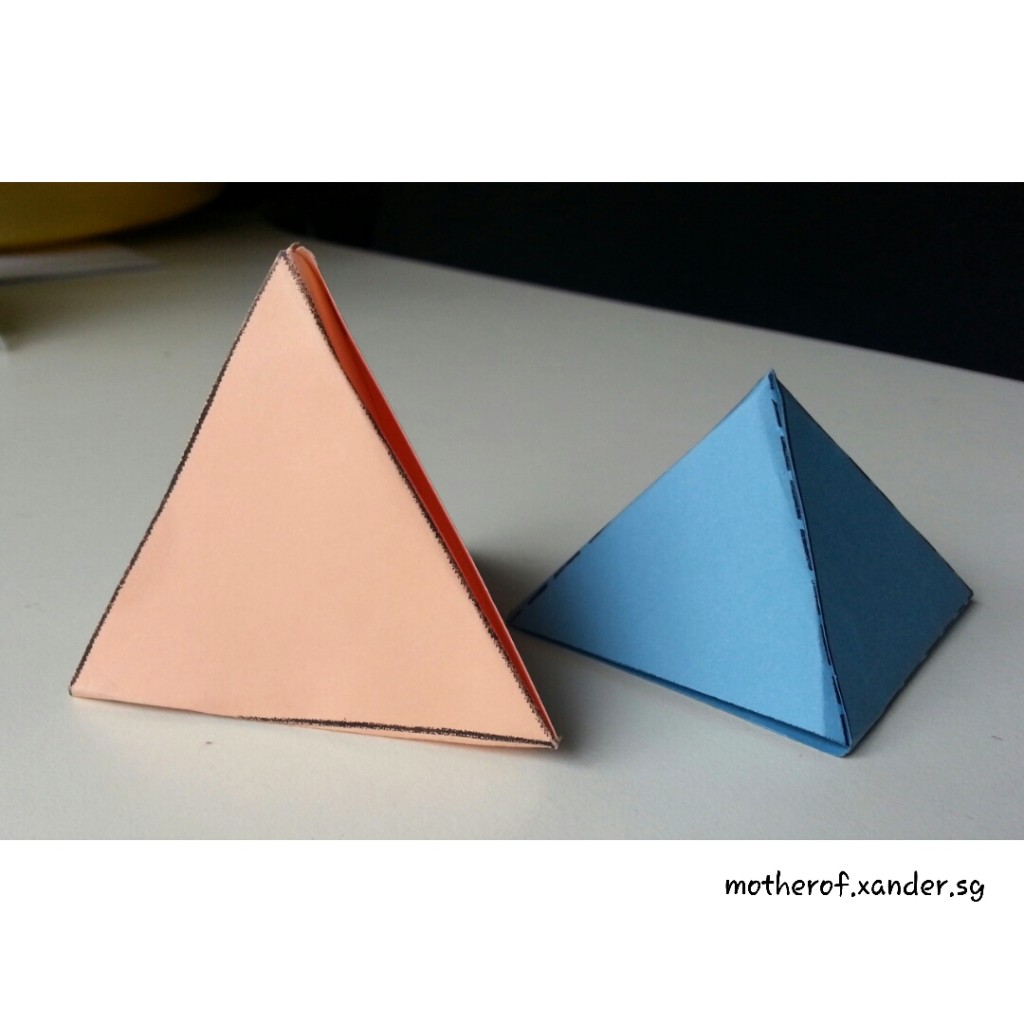 My conclusion
The 3 days workshop was an eye opener for me. Prior to this, I never knew "copying" is such an important skill and have always assumed all kids can do it with no problems. As the class sizes are capped at 8 and less, I felt the kids had the opportunity for their questions to be heard and the teacher was able to concentrate on them efficiently. At the end of each class, Xander couldn't wait to tell me about what they saw during their "trips" and the friends he made. It was fun and educational. I like!
BlueTree Education Learning Centre offers regular enrichment classes as well as holiday workshops for children from pre-primary level to primary 6. These classes are also taught by ex-MOE teachers and curriculum specialists. To find out more about the centre and their courses, you can visit their website (http://bluetreeeducation.com/) or find them on Facebook (https://www.facebook.com/BlueTreeEducation)
BlueTree Education Learning Centre Pte Ltd
271 Bukit Timah Road, Balmoral Plaza #02-15 Singapore 259708
Nearest MRT: Newton
Bus Services (Balmoral Plaza Bus Stop): 48, 66, 67, 170R, 171, 700, 700A, 960
Telephone: +65 9106 4702
Disclaimer:
Mother of Xander was invited to attend the workshop by BlueTree Education Learning Centre. No monetary compensation was involved and all opinions are my own.