Wordless Wednesday: Happy Diwali!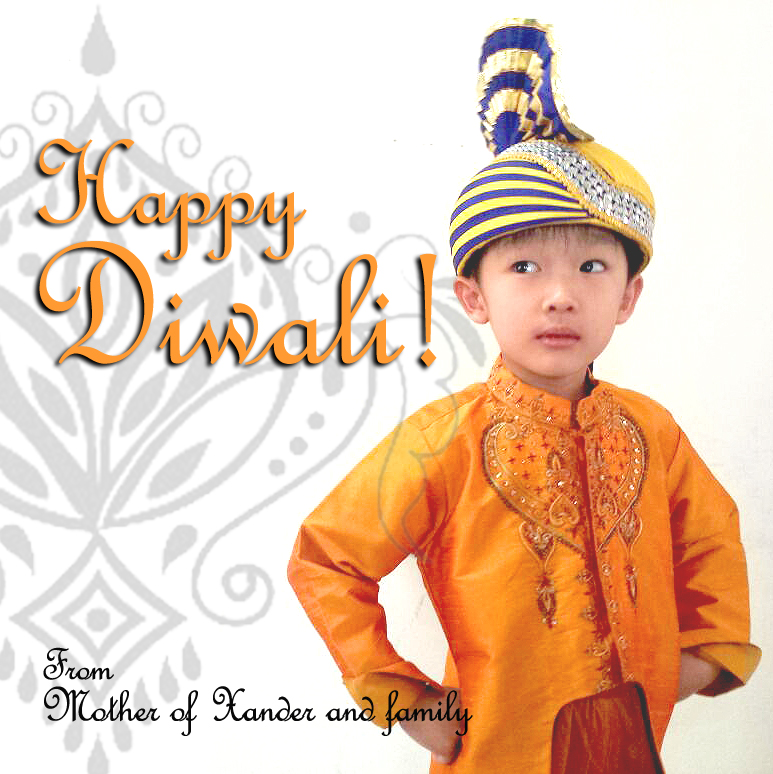 To all our Indian friends and family, Happy Diwali! May the light of Diwali bring you peace, joy and prosperity in the new year!
____
Side note, Xander's school celebrated Diwali/Deepavali last week with everyone in either Indian costumes or party clothes, some henna painting and they also got to eat some traditional snacks. A simple party no less but at least this very Chinese school made the effort to teach the young ones a little more about the festival.